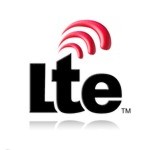 Verizon may be considering licensing some of its 4G spectrum to rural wireless carriers, allowing them to build out LTE networks in rural territories. Verizon Wireless CEO Lowell McAdam revealed the concept in an interview with the Wall Street Journal. It's an interesting development to say the least.
According to the Wall Street Journal report, "Under the proposed arrangements, Verizon would license spectrum for a small fee to local carriers, which would sell the service. Either Verizon or the carrier could handle the job of installing the equipment. Verizon is also striking data roaming agreements with the rural carriers to let their customers use the rest of Verizon's network when they're traveling." Verizon is apparently in talks with Cellcom of Green Bay, Wisconsin.
The devil is obviously in the details, so it's way too early to offer judgment on such a deal. But, the concept sounds like a good one. If rural carriers can indeed get access to Verizon spectrum and offer a 4G play in their own markets, it could fill a huge hole for those carriers and the communities they serve.
For Verizon, they potentially get a double win. They would be able to build out their 4G nationwide footprint more quickly, while sharing the enormous cost with rural carrier partners. They would have a larger footprint, as well as roaming partners.
They also may build political goodwill during a rather tumultuous political climate for broadband in the U.S. A big component of the recently released national broadband plan aims to bring both broadband and mobile broadband to rural territories. Verizon could gain some much needed political capital if this plan is perceived in helping accomplish those goals.
It's obviously very early in this process and no deal has been signed yet, at least that we know about. This is definitely one to watch.