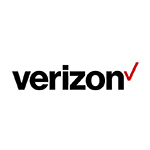 News this week from Verizon and retailer Ahold USA offers an example of the sort of opportunities that may be in store for communications service providers as enterprises get serious about what has come to be known as "digital transformation." As research and consulting firm IDC defines it, digital transformation involves using cloud, Big Data and social technologies to transform how companies do business.
Service provider digital transformation opportunities could involve providing the network infrastructure underlying these technologies for enterprise customers, as the Verizon/ Ahold USA news illustrates. Other opportunities could include integration and data management.
"Ahold USA knew what it wanted and then worked to get that," said Paul Scorza, CIO and EVP of information technology for Ahold USA, in an email to Telecompetitor. Once the retailer started working with Verizon, "we designed the solution together," Scorza said.
Service Provider Digital Transformation Opportunities
The solution involved enhancing wide area connectivity and bringing Wi-Fi to 780 division stores, including Stop & Shop New England, Stop & Shop New York Metro, Giant Landover and Giant Carlisle. Among other things, customers who download Ahold USA's Scan It! mobile app can use their smartphones to scan items for self-serve checkout.  The retailer also will be able to tailor offers and promotions to app users.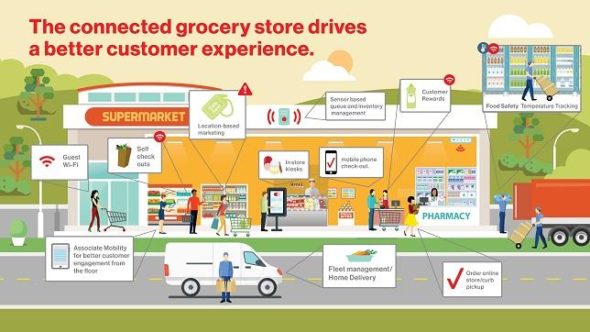 Since these transformation initiatives were implemented, the company saw a 23% increase in the number of Wi-Fi users in the month of December.
"More people are downloading the app and using it as well as using the guest Wi-Fi to go out on the internet," said Scorza.
Self-checkout could make a company more vulnerable to theft, and according to Scorza, it's "an issue to keep your eye on." He added, though, that the system has a random audit feature that prompts a store associate to come over and review the order.
Verizon's Ahold USA project also included wireless network capabilities at each location that will provide backup connectivity to help maintain business continuity in the event of outages. In addition, the project included implementing Verizon's business-grade voice over IP phone solution with the goal of gaining cost efficiencies.
The network connections provided also let Ahold USA rapidly and securely transmit inventory data, medical prescriptions and point of sale transactions, according to a press release.
Moving forward, Scorza said "Ahold USA has many other apps and more in the pipeline."
According to IDC's digital transformation forecast, by 2020, 50% of Global 2000 companies will see the majority of their business depend on their ability to create digitally-enhanced products, services and experiences.