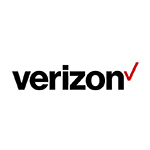 Verizon, Cisco and Juniper Networks are using software-defined networking to simplify and increase functionality at the edge of the carrier's network. The Verizon Cisco Juniper SDN project focuses on combining service edge routers for Ethernet and IP-based services into a single platform.
"By decoupling the control plane from a carrier-grade provider edge routing platform and moving it to general compute servers, we can serve our consumer and enterprise customers from the same platform, giving them all the functionality they need, while running our networks far more efficiently" Michael Altland, Verizon's Director of Network Infrastructure Planning said in a press release. "This will also allow us to take advantage of future advances in server technology as our networks continue to grow."
Verizon Cisco Juniper SDN Project
Deployments of the Verizon IP edge began early this year and will continue until the end of 2019. Eventually, this approach will take over all edge router functions in the carrier's network.
The new approach separates (or disaggregates) the data from the control planes. This adds far more flexibility in the way in which data is managed. The project also adds external computing power to enhance the control plane.
If the pace of news announcements is any indication, Verizon is pushing forward aggressively on the SDN front.
On April 12, Verizon launched the Virtual Network Services Solutions Bundles. These are prepacked service chains that the carrier developed with companies including Checkpoint Software, Cisco, Fortinet and Palo Alto Networks. Available VNS Solution Bundles include SD-WAN, network routing and security functions.
In March, Verizon and Colt said that they successfully made near-real time bandwidth changes to each other's production network using SDN techniques. This is an important step in creating a framework in which customers can manage their networking without dealing with multiple network operators. The demonstration took place in London and was part of the carriers' work with the MEF.