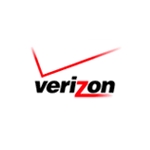 Not surprisingly, Verizon Wireless on Friday appealed the wireless data roaming order issued by the FCC in April.
The carrier used some familiar arguments in its appeal—noting, for example that the data roaming order "is in excess of the Commission's statutory authority; is arbitrary, capricious, and an abuse of discretion within the meaning of the Administrative Procedure Act; is contrary to constitutional right and is otherwise contrary to law."
Verizon made its filing with the U.S. Court of Appeals for the District of Columbia—a court that has been sympathetic toward large established service providers in the past.  As when it challenged the FCC's Net Neutrality ruling earlier this year, Verizon argued that the D.C. court has "exclusive jurisdiction" over its appeal because the order modifies the company's wireless licenses.
That strategy didn't work for Verizon's Net Neutrality challenge because the court said the carrier appealed too soon—before the order was published in the Federal Register. But the carrier took care not to make the same mistake this time. The data roaming order was published in the Federal Register on May 6, Verizon noted in its appeal.
Although AT&T, like Verizon, also has opposed data roaming requirements, this is one battle Verizon may have to fight alone. AT&T is likely to keep a low profile on this issue, now that it is awaiting regulatory approval of its proposed takeover of T-Mobile.
Meanwhile, the Rural Cellular Association (RCA) wasted no time in voicing its disapproval of Verizon's appeal. In a statement issued Monday, RCA President and CEO Steven K. Berry, said, "The Commission's authority is clear, as the data roaming order was adopted in light of the longstanding recognition that the FCC has authority over the public airwaves, and a duty to oversee their use in the public interest. Notably, the order allows for case-by-case negotiation of data roaming agreements and does not constitute an inflexible mandate on terms and conditions—it is not arbitrary, nor capricious, nor an abuse of discretion."
The issue is of increasing importance to RCA's rural wireless carrier members. The wireless business is in the process of shifting from a voice centric business model to one focused on data and mobile broadband. Rural carriers who are not able to negotiate favorable wireless data roaming agreements with national carriers like Verizon Wireless may find their overall wireless business in peril.