Despite an industry-wide shift away from traditional pay TV, Verizon is still bullish about its Fios offering, which traditionally has bundled broadband with other services including pay TV and/or voice. The company still sees growth in the Fios future, on both the broadband take rate and margin side, said Verizon Executive Vice President and Chief Financial Officer Matt Ellis today.
"The Fios business is a very good business for us," Ellis told attendees at a financial conference.
FiOS Future
Verizon now has a take rate above 40% for Fios broadband, and considering that some markets were opened relatively recently, the company expects to see the overall take rate grow over the "next couple of years," Ellis said.
Ellis downplayed the importance of pay-TV subscriptions. "It doesn't hurt you from a margin standpoint" because it eliminates video content costs, which have been climbing steeply, he said.
"If a customer cuts the cord on the video piece, you're not getting the video revenue any more but you also have a significant cost component that goes away," he observed.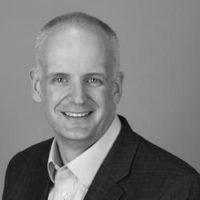 If customers replace pay-TV  with an over-the-top streaming video service, the quality  of the video connection becomes increasingly important, Ellis added. "And there isn't a better product out there in the wired space than fiber-to-the-home, so we think Fios, where we've deployed it, will continue to resonate very strongly," he said.
Also contributing to improved Fios margins are Verizon's efforts to manage the cost side of the business, Ellis said.
In the past year, the company has seen a "step change" in the number of times customers need to call the company to do things and in customers' ability to serve themselves through an app.
That emphasis, he said "took cost out and customers are happier."
Ellis made his comments at the Morgan Stanley Technology, Media, and Telecom Conference, which was also webcast.