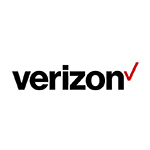 While some advocates tout the ability of software defined networking to reduce telco capital and operational expenditures, at least one major carrier expects SDN economics to have little impact on capex.
Verizon capex consistently runs in the range of 17.2% to 17.7%, noted Verizon Executive Vice President and Chief Financial Officer Fran Shammo today. (Traditionally capex is expressed as a percentage of revenue.) And although Verizon is adopting SDN, Shammo doesn't expect SDN economics to impact that percentage.
Shammo made his remarks at the MoffettNathanson Media and Communications Summit in New York today, which was also webcast.
SDN Economics
"A lot of people have been talking about how capex is going to come down with SDN and I've said, 'No, it's going to stay the same for Verizon,'" said Shammo regarding SDN economics. "And the reason I say that is if you look at what we've done over the past two years, you see wireline starting to decrease and you see wireless increasing."
Shammo also noted that "you've seen a shift within the wireless portfolio." The majority of Verizon's wireless capex is now going toward densification, Shammo said. Densification is the term increasingly used in the wireless industry in reference to adding small cells to increase network capacity in high traffic areas. It's also an important building block for 5G wireless, which will provide greater bandwidth than today's 4G networks but which will require using high-frequency spectrum that has considerably shorter range than 4G.
On the flip side, Shammo attributed the decrease in wireline network spending to the fact that Verizon now has been deploying fiber to the home for 12 years. "A lot of homes already have an ONT on them now," he said.
5G Will be a Fixed Offering
Importantly, Verizon sees 5G initially as a fixed wireless offering.
"5G is an overlay to LTE; it's not a replacement of LTE," said Shammo. "LTE is going to be here for a very long time handling voice and data."
He advised conference attendees to think of 5G as a fixed wireless broadband solution to the home. "There's some talk around mobility," he said. "Applications like a smart city could run on 5G. But there's not a ton of stuff that you need mobile in 5G."
But while fixed wireless broadband to date has been primarily a rural offering, fixed wireless based on 5G is likely to focus on urban and suburban areas because of the small radius coverage areas. Shammo noted that Verizon is conducting a trial in a suburban area using a 3,000-foot radius with the goal of determining how many concurrent gigabit users could be supported.
Back in March Shammo said Verizon was still exploring the economic feasibility of 5G fixed wireless service and he did not offer an update on that st today's conference.
Wireless/ Wireline Synergies
Wireless network densification could have spillover benefits for the landline side of Verizon's business, Shammo said. He noted, for example, that the company was able to justify the recently announced expansion of its FiOS fiber-to-the-home (FTTH) offering into Boston because the fiber needed to support the small cells could also support FiOS.
Shammo cautioned, however, that the expansion was feasible only because Verizon also is the incumbent local carrier in Boston and therefore already had central offices and other infrastructure necessary to support FiOS. When Verizon announced the Boston expansion a few weeks ago, it was the first such announcement in several years. And while the announcement may have raised hopes for people in some other Verizon local service markets that lack FiOS, Shammo was not particularly encouraging about FiOS expansion possibilities beyond Boston.
"When you think about cities like a Baltimore or an Alexandria where we don't have fiber today, could that same model work?" asked Shammo. Answering his own question, he said, "Probably. At some future point in time. But at this point we're focused on Boston only because wireless was going to densify Boston for LTE and that's what made sense."
Shammo's remarks about the synergies between small cells and FTTH echo similar comments made last week by an AT&T executive.