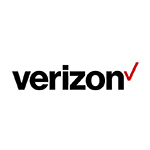 Verizon this week announced two steps to reduce robocalls. Free Verizon Call Filter capability will be rolled out to wireless customers to provide spam alerts, and the company began deploying STIR/SHAKEN call ID technology.
Verizon Call Filter alerts customers to likely spam callls, reports unsolicited numbers and automatically blocks robocalls based on the customer's preferred level of risk. Postpaid subscribers with compatible devices are eligible for the offering, though features vary based on the type of phone the subscriber has.
A more robust feature set is available for $2.99 per month per line. Features include the ability to identify unknown callers by name, personal robocall block lists, robocall risk meters and spam number lookup.
Verizon says that this week it also completed the first calls to and from its network using STIR/SHAKEN technology. The call authentication standard fights spoofing by verifying that the number on caller ID is the number that actually placed the call. Verizon says in the coming months it will begin deploying STIR/SHAKEN on interconnections with other major carriers.
"Each and every day, our team is looking for new and improved ways to identify and block spam calls," Ronan Dunne, the president of Verizon's consumer unit, said in a press release. "As we recently mentioned, we're putting malicious robocalling operations on notice. We're not going to tolerate their activities and we're aggressively taking steps to stop them. Our customers want these enhancements and we fully intend to deliver."
STIR/SHAKEN is gaining traction. Last week, AT&T and Comcast said that they exchanged calls using the protocols. STIR — which stands for Secure Telephony Identity Revisited — was developed by the Internet Engineering Task Force (IETF). SHAKEN stands for Signature-based Handling of Asserted information using toKENs. It was developed by the SIP Forum and the Alliance for Telecom Industry Solutions (ATIS). Its role is to enable operators to implement STIR.