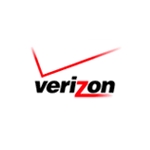 When Verizon Wireless and several cable companies, including Comcast and Time Warner Cable, announced a deal that includes a spectrum sale and a joint co-marketing/resale arrangement, the industry took serious notice. It was a somewhat unprecedented approach, with two competing industries agreeing to not only collaborate, but potentially completely alter the competitive landscape.
Others took notice as well, namely the U.S. Justice Department, which has to sign off on this deal. According to a recent Reuters report, Verizon and their cable partners may not like their pending ruling. Reuters reports that the Antitrust Division of the Justice Department has some real concerns over the Verizon-Cable industry deal and may impose significant concessions for its approval.
Those concessions may include a ban on the co-marketing arrangements and new product development between the partners in markets where Verizon offers FiOS. Also, "Cross marketing in the rest of Verizon's footprint and the joint research and development project would be allowed but only for a limited period of time, the sources said," reports Diane Bartz of Reuters.
Included in the partnership is the sale of the cable industry's 4G spectrum holdings to Verizon, which is held under the industry's SpectrumCo joint venture, a co-marketing arrangement that allows Verizon Wireless to resell their cable partners' video and broadband services and vice-versa, with those same cable partners reselling Verizon Wireless services. Also included is a forthcoming arrangement to jointly develop new products that presumably would leverage each other's strengths in mobile broadband, video, and other entertainment and broadband applications.
It could result in some pretty cool products that potentially give these partners significant competitive advantage. Verizon and their cable partners have already begun their cross marketing approach in several markets.  But to my knowledge, none of those markets include a current FiOS market, perhaps in anticipation of a pending consent decree from the Justice Department. Stay Tuned.