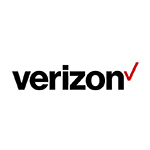 Verizon Business's ThingSpace IoT Marketplace aims to help businesses of all sizes quickly harness the huge potential of IoT.
The marketplace enables quick purchase, activation and management of IoT devices. Customers can be guided in choosing the right device, selecting connectivity options and bundling what they select with services. These services can include device management, security, location, advanced diagnostics and firmware updates.
"ThingSpace IoT Marketplace was developed to make it easy for customers of all sizes to turn their IoT vision into reality," Verizon Business' vice president of Internet of Things Steve Szabo said in a press release. "The Marketplace makes it easy for customers to get projects up and running – I think of this as a true DIY digital playground where they can quickly make innovation come to life."
The process, which Verizon says can be done in minutes, is to select a SIM c ard, pair it with the desired price plan, pay by credit card and access APIs to manage connections.
The IoT clearly has vast potential for carriers and their customers. However, it is a highly complex technology to deploy and manage. On top of that, its success depends upon close coordination with other technologies, such as advanced networks and edge computing, that themselves are complex. Thus, three levels of complexity are at play: The IoT, the complementary technologies and the interplay between them all.
Verizon made two announcements in July that impact its IoT initiatives. In the middle of the month, it agreed to work with Microsoft on 5G and edge computing. The collaboration includes Verizon's 5G/LTE network and The ThingSpace IoT platform and Microsoft Azure IoT Central.
Earlier in the month, Verizon and IBM agreed to work together on 5G and edge computing. The agreement features Verizon's 5G and Multi-access Edge Compute (MEC) capabilities, IoT devices and edge sensors, along with Big Blue's expertise in AI, hybrid multi-cloud, edge computing, asset management and connected operations.