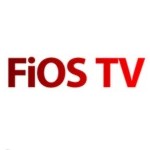 Verizon has enhanced the program guide for FiOS TV and is beginning to roll out. Verizon likes to call theirs an interactive media guide (IMG), and Verizon FiOS IMG 1.9 is its latest version. I tend to look at these guides more like a TV operating system (OS), than just a simplistic 'guide.'
The latest FiOS TV OS has been formally launched in Verizon's Pittsburgh and Tampa markets. But Mari Silbey highlights in her Zatz Not Funny blog post, IMG 1.9 is also being rolled out for new installations in other FiOS markets.
Verizon is expected to roll out the new TV OS to its entire FiOS footprint over the next 6-12 months. Verizon says they've actively courted FiOS TV users to be a part of the 'development team,' incorporating their suggestions into the new TV OS.
"Customers are at the center of everything we do, and that includes how we develop our products and services," said Eric Bruno, vice president of product management for Verizon in a press release. "FiOS TV isn't about passive video watching — it has evolved into an entertainment and information destination. Our new generation of FiOS TV is all about increased interactivity, ease of use, simplicity of design and high tech made easy."
http://www.youtube.com/watch?v=iehPRr0-LFA
Enhancements to the FiOS TV OS include:
3D content software, which automatically detects when a customer tunes to a 3D program or channel and instantly changes the necessary settings for watching those programs on a 3D television set.
DVR enhancements, which give FiOS TV customers more control with the following:

DVR chaptering, giving viewers DVD-like capabilities to jump ahead or resume viewing at a particular moment of recorded programming by using on-screen thumbnails in 10-minute increments, providing more visual navigation.
Multi-hub DVR, which turns any DVR or HD set-top box in the home into a "hub," allowing customers to record and manage DVR settings from any room in the home, provided one of the DVRs is a multi-room DVR.
eSATA external storage device compatibility, available with most FiOS TV DVRs, allowing for increased overall storage capacity. The eSATA hard drives can be purchased at most consumer electronics stores and will automatically record customer selections once plugged into the DVR.
New "play all" and "delete all" options, allowing customers to play episodes back-to-back and automatically delete all episodes of a show with the push of a button.
Personalization features, which let FiOS TV customers enjoy entertainment on their own terms, including:

New parental control options that make monitoring children's viewing even easier, with the ability to block out portions of programming by rating during key hours of the day, like homework time, and schedule certain times for Parental Controls to be automatically turned on and off for greater flexibility.
Guide customization, enabling a variety of settings, with a mini guide on the bottom of the screen, a half guide on the right side of the screen, and a full guide with a look at more hours of scheduled programming.
Improved search capabilities, which provide a smarter search function that predicts what the customer is looking for and automatically provides potential matches. FiOS TV customers also can filter and sort by channel, and more easily locate favorite programs.
Interactive program guides have historically been used as a competitive differentiator. Digital cable, DBS, and IPTV providers used IPGs as evidence for a superior video experience over the old analog grid type program guides.
That legacy continues, as telecompetitors continue to upgrade IPGs into more robust TV operating systems which in addition to featuring and highlighting their own video experience now integrate with external OTT, social media, and app marketplaces.