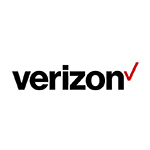 Many of the most promising use cases of IoT and edge-based 5G technology, including the autonomous car, involve operations in which fractions of an inch mean the difference between success or failure. Verizon autonomous car plans are getting a boost from  hyper-precise edge technology from Real Time Kinematics (RTK) designed to enable such tight tolerances to be met.
The solution is comprised of reference stations deployed on Verizon's nationwide network. Hyper-precise location using RTK enables actions with tolerances of one or two centimeters. The promising world of autonomous vehicles has emerged as Verizon's first target for the platform.
The company is working with HERE Technologies on vehicle and pedestrian safety via a highly accurate vehicle-to-network (V2N) collision-avoidance system. The platform will identify vehicles, pedestrians, and other objects. Verizon also is working with RTK technology on autonomous vehicle applications using machine learning.
Autonomous vehicles are only one possible set of use cases. Other examples of possible services mentioned in the press release are robotics at distribution centers and faster and more accurate deployment of assets in emergency situations.
There appears to be an expansive future for high tolerance, 5G edge-based and IoT-enabled services.
"We are scaling RTK to enable mobile location accuracy to within a few centimeters, transforming what is currently possible when it comes to location-enabled services and new IoT solutions coming onto the market," Verizon Chief Product Development Officer Nicola Palmer said in a press release about Verizon autonomous car and hyper-precise edge plans. "Continued growth in the IoT environment means billions of devices in fields where precision location services are becoming more critical, such as vehicle automation, unmanned aerial vehicles, precision agriculture technology, infrastructure monitoring, asset tracking, and high value shipping."
Last week, Verizon made another significant move at the edge. The carrier said that the edge computing platform it created in association with AWS is available in Boston and in the Bay area and will launch in more markets by the end of the year. AWS Wavelength embeds compute and storage services at access points on Verizon's 5G network.