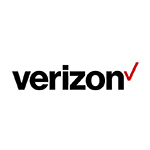 Now that Verizon has acquired AOL and announced plans to acquire Yahoo, some telecom-centric observers are finding the Verizon AOL Yahoo strategy perplexing. But it all makes sense if you understand marketers, according to AOL CEO Tim Armstrong.
"We invested in a clear gap in the market," said Armstrong in a question-and-answer session at the Merrill Lynch 2016 Media, Communications and Entertainment Conference yesterday, which was also webcast. Just as Google dominates the market for "search" and Facebook dominates "social," the Verizon AOL Yahoo strategy is to be the company that helps other companies build brands, he said.
While making a point of noting that Amazon and Facebook were "great competitors," Armstrong said those companies are not focused on building brands for their customers.
Verizon AOL Yahoo Strategy
Supporting the Verizon AOL Yahoo brand building strategy will be new methods of measuring marketing effectiveness, Armstrong explained. He cited the example of a recently rolled out video player designed for use on web pages that provides viewable brand metrics.
Other online advertising platforms are aimed primarily at measuring basic return on investment (ROI), but AOL can offer more sophisticated measurements, Armstrong said. He used the term "marketing funnel" to describe the process that marketers use to gauge return on investment in brand promotion.
"We measure brand at the top of the marketing funnel," Armstrong said. "We find and measure what customers are dumping in the funnel and how to build ROI."
He also noted that "We help customers find new customers and measure how to find new customers."
According to Armstrong, another advantage of AOL's advertising platform is that it is more open in comparison with those of its competitors. Rather than a "walled garden" approach, Armstrong said "we tend to do a lot more open partnerships."
Smart Acquisitions?
At several points in yesterday's Q&A session, Armstrong referenced a shift from analog to digital – an apparent reference to a move away from traditionally delivered pay TV to video delivered over a wired or wireless broadband connection. Verizon is well positioned to capitalize on this shift because it has technology to do so, Armstrong said.
"If you believe consumers will go from analog to digital and if you believe video" will be a large portion of broadband traffic, Armstrong said, then there are $90 billion in "new opportunities in mobile and mobile video."
With that in mind, Armstrong argued that Verizon's $9 billion investment in AOL and Yahoo was a smart decision. He also noted that other companies in the same category have much higher valuations. Five or six of the most valuable companies in the world are in the same category that Verizon has now entered through its acquisitions, he noted.