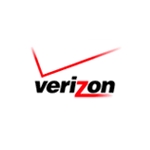 Big Red announced today it will build "additional control plane technology into its network infrastructure." The 100G technology will enable various types of devices on its optical network to more easily communicate with one another, Verizon explained, which will simplify operations and allow for near real-time provisioning of new circuits.
Verizon also said it will extend 100G technology into its metro network on a worldwide basis in order to provide the same 100G speed as its long haul network. Carrying out both projects will enhance the scalability and functionality of Verizon's optical fiber network infrastructure while also supporting higher access speeds, according to the company.
"By combining our expanded control plane capabilities with extended 100G technology, Verizon is building the network of the future," said Ihab Tarazi, vice president of global IP and transport planning and technology for Verizon. "It's no longer about miles and scope. It's about leveraging strategies that further enable us to deliver the promise of cloud-based and mobility-enabled industry solutions."
Verizon is making use of the Ciena 5430 Reconfigurable Switching System to implement its new control plane infrastructure. The Ciena system features advanced Optical Transport Network aggregation and switching software that will afford enterprise customers higher bit rates and greater availability than SONET networks, Verizon explained.
Verizon has been employing mesh network architecture since 2006. Implementing the new control plane technology "enables end-to-end optical transport network functionality and global mesh architecture capabilities [which] creates additional paths to quickly and seamlessly reroute traffic in the event of multiple breaks or network disruptions."
Extending 100G technology to metro  networks should give government organizations, medical and health care providers, and large business customers the high-performance, high reliability network services required to make wider use of the latest generation interactive, multimedia services, Verizon said. Verizon expects to have the 100G technology up and running in its major metro markets around the world during the first half of 2013.
"Cloud applications, video distribution applications and wireless technologies such as LTE are driving the need to deploy 100G – initially in the long-haul network and now in the access network," Verizon elaborated. "This deployment will create an end-to-end 100G path, allowing traffic to flow more efficiently and with greater speed, creating opportunities for new integrated industry solutions.