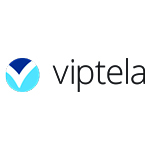 A new offering from Verizon and Viptela is designed to enhance network performance for business customers that use multiple cloud-based services delivered from different locations and providers over different types of networks – such as MPLS, wireless LTE, Ethernet or other. The offering shifts traffic from one network to another on an application-by-application basis, explained Viraj Parekh — managing director of Product Innovation & New Business for Verizon – in an interview. 
"We put them on the best network at any time," said Parekh. "We help define what networking transport options [exist] at a location and how to optimize usage based on cost, performance and security considerations."
Verizon and Viptela
Verizon partnered with Viptela to create the new offering using Viptela's SD- WAN platform, which is based on software defined networking (SDN). SDN aims to streamline network management and configuration by separating the control plane and the data plane and centralizing network control.
As Parekh explained, Verizon's new offering relies on Viptela software deployed within the Verizon cloud, where the control plane is hosted. "The Viptela management software will talk to all devices deployed in the customer environment and manage [the network] centrally. The data plane is at the customer location."
Customers signing up for the service will have customer premises equipment (CPE) shipped to them from Verizon. "They plug it in and it's ready to go," said Parekh.
The networks to which the customer connects do not have to be operated by Verizon, but as Parekh explained, customers may gain some additional capabilities by using Verizon's network because it is integrated with the Viptela offering.
The Viptela technology was deployed on a pilot basis in early 2015. Verizon now plans to sell the technology as part of a managed bundle that also includes monitoring, performance management and software licenses, Parekh said. Eventually Verizon is looking at adding the ability to bill for the technology on a usage basis, he noted.