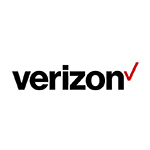 Verizon and Snap — the company behind Snapchat — are partnering to use the carrier's 5G Ultra Wideband technology to create augmented reality services, "visual communications, and content experiences."
One such service is Landmarker tech, which features location-based entertainment experiences and Portal Lenses that can do things such as let users experience being backstage at a concert and "provide spectators unique in-stadium experiences from their seat during a game," according to the press release. The agreement includes premium sponsorship placements in Snap Originals video series.
Frank Boulben, Verizon Consumer Group's Senior Vice President of Marketing & Products, implied that more agreements will be forthcoming. "5G will change the way people live, work and play and we're partnering with leading companies like Snap Inc. to create unique experiences and new offerings," he said in a press release. "Our strategy is to partner with the best brands to ensure our customers have exclusive access to cutting edge technology and services. Our 5G Ultra Wideband technology should change the way mobile users forever experience places and events, evolving the way they see the world."
Last month, Verizon said it has tested 5G technology capable of working with artificial intelligence, machine learning and mobile virtual, mixed, augmented and cinematic reality services. The carrier is creating an independent GPU-based orchestration system to support these complicated advanced services. The technology operates on Verizon's Intelligent Edge Network, which provides real time cloud services on the network's edge. It appears that the Snap announcement is related to this ongoing research.
Earlier this week, Verizon said that the 5G Ultra Wideband service launched in parts of Boston, Houston and Sioux Falls, S.D. and now is available in 18 markets. That follows inauguration of service in parts of Dallas and Omaha late last month. The service is available in parts of Chicago, Minneapolis, Denver, Providence, St. Paul, Atlanta, Detroit, Indianapolis, Washington, DC, Phoenix, Boise, Panama City and New York City.