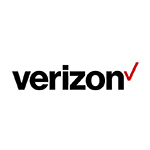 Verizon, Ericsson, Federated Wireless and Qualcomm Technologies said they have tested Citizens Broadband Radio Service (CBRS) in a live commercial network in Florida. CBRS is shared spectrum in the 3.5 GHz band, a portion of which already has been freed up for unlicensed use on a shared basis with government users and a portion of which the FCC plans to auction to communications service providers.
Although some wireless internet service providers have deployed fixed wireless broadband in the CBRS band, the Verizon testing is notable in that it involved mobile CBRS technology.
Mobile CBRS
The Florida project uses a combination of licensed AWS and 700MHz spectrum aggregated with 50 MHz of CBRS band 48 spectrum. According to a press release, the partners achieved peak speeds of 790 Mbps using LTE Advanced features of multiple antennas, 256 QAM, and carrier aggregation.
Ericsson provided its Radio DOT system for indoor radio and Radio 2208 for outdoor use. Qualcomm provided its Snapdragon TM 845 mobile test device with X20 LTE for access to CBRS on mobile devices. Federated Wireless provided prioritization capabilities through its spectrum controller designed to enable spectrum sharing in the CBRS band. Verizon noted that devices that can access the spectrum are expected later this year. That's an apparent reference to mobile devices, as devices are already available that use the spectrum to support fixed service.
"We have been aggressively working over the past several years on deploying LTE Advanced features," Mike Haberman, Verizon's Vice President for Network Engineering said in a press release. "We've fully deployed carrier aggregation in our licensed spectrum across our network in over 2,000 markets, and have 4X4 MIMO and 256 QAM deployed in over 810 markets nationwide for our customers. Combining those features with this shared spectrum band will provide more capacity, higher peak speeds and faster throughput when accessing the network for our customers who have come to expect the latest technology and highest reliability from Verizon."
Verizon's testing occurs as the industry awaits word from the FCC on whether it will change rules for the CBRS band auction. Those rules currently favor fixed wireless use but mobile carriers have called for rule changes that would favor mobile use.
Both sides now have submitted what they call compromise proposals but those proposals are still far apart, even though fixed wireless is generally deployed in rural areas and mobile carriers are most interested in spectrum in urban areas.
Meanwhile, the CBRS Alliance, which has stayed out of the auction controversy, launched a CBRS certification program as well as a new brand — OnGo — for technology that uses shared spectrum in the CBRS band.

Joan Engebretson contributed to this post.