Verizon today announced that it had taken its next step in expanding its 5G Home service by launching in the Houston market, the seventh to go live with the company's fixed wireless product that aims to take market share away from cable broadband service. The carrier is also working towards expanding its 5G fixed wireless range through the introduction of repeaters.
Verizon calls its latest 5G Home service launches Enhanced 5G Home, which signals the use of the 5G-NR industry standard. Earlier versions of Verizon's 5G Home used a Verizon proprietary 5G technology. Verizon recently launched the 5G-NR service in Detroit.
The carrier expects to have 5G Home service live in 10 cities by the end of the year.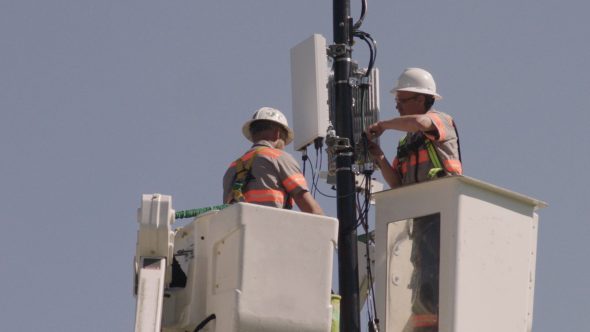 Verizon 5G Fixed Wireless Range
In the Detroit market, Verizon is now trialing repeaters for 5G Home through a partnership with Pivotal Commware, Inc. The use of millimeter wave spectrum for 5G Home restricts the range of the service. These repeaters aim to enhance that range by amplifying, then retransmitting the signal, and thus allow Verizon to expand its 5G Home marketable reach per 5G cell site. This trial focuses on larger, multi-unit dwellings such as apartments or dormitories.
"Compared to lower spectrum bands, 5G over mmWave offers far more speed and throughput, is more energy efficient, experiences less signal interference over the air, and has a much greater capacity for expansive scalability," said Kevin Smith, Verizon vice president of network planning, in a prepared statement. "As we've known since our very early trials, high band spectrum provides more limited coverage from macro cells. Introducing repeaters like the ones we are trialing from Pivotal will help us expand the footprint of our new 5G Ultra Wide Band network and provide another tool in the toolbox for robust network design."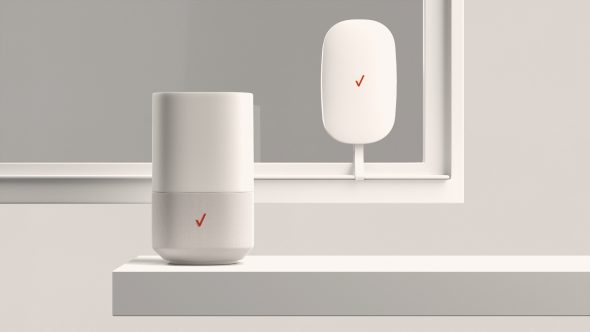 The Enhanced 5G Home product leverages new CPE, which features Wi-Fi 6 and Amazon Alexa. Verizon 5G Home costs $50 a month for Verizon mobile customers on mobile plans that cost at least $30 a month. People who don't use Verizon mobile service can get 5G Home for $70 a month.
Bernie Arnason contributed to this post.