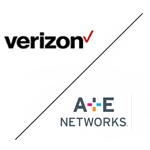 Verizon has spent the past few years spending billions of dollars on digital media brands including Aol and Yahoo, generating questions about strategy and monetization. A new Verizon A+E Networks deal sheds some light on these questions.
News of a distribution deal between programmers like A+E and Verizon are pretty routine. Today's announcement includes typical carriage agreements for Verizon to deliver A+E networks across Verizon's traditional pay-TV service, Fios TV.
But this deal also includes digital distribution of A+E networks content across Verizon's growing digital footprint, which includes significant digital properties amassed from these AOL and Yahoo deals, now housed under Verizon's Oath business unit.
"Verizon's mobile and digital footprint, which ranks number one in monthly U.S. millennial reach and number two in total monthly U.S. digital audience, will expand access to A+E's digitally-focused content and create new digital and mobile options for viewers across its family of media brands, including content geared toward women and other specific audience segments," a Verizon press release outlines.
The deal includes some exclusive content as well as first access to other content for Verizon digital properties. Carriage agreements will include first window rights for content from 45th & Dean, A+E Networks' digital entity, Verizon notes. Verizon can now offer distribution across a variety of platforms, leveraging not only their digital properties, but also their extensive mobile network.
"We're excited to offer fans of A+E Networks more access than ever across Verizon's Fios footprint and now, across our family of digital media properties," said Brian Angiolet, SVP, Global Chief Media and Content Officer at Verizon in the press release. "This partnership expansion is yet another example of how we're fueling our new Oath media brands and becoming the first screen for premium content across genres."
Verizon has its work cut out for it to justify investment in these digital brands, some of which cynics argue are past their prime. Today's announcement is but one of a series, which have also recently included expensive NFL rights and other sports rights. The effort is definitely there. We'll have to wait to see if the results follow.