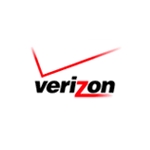 Verizon aims to offer FiOS customers more flexibility with a new bundling pricing plan announced today.  Previously customers purchasing bundled video and data service could not increase their data rate without also adding more television channels. The carrier's "good, better, best" packages increased both broadband speed and channel lineups as customers upgraded their services.
But now customers purchasing both video and broadband can increase their broadband speed to the next service tier for just five dollars more per month. Previously that move would have required an additional $15 a month and would also have expanded the customer's channel lineup. Bundled customers also have the option now of paying an additional ten dollars a month to move their broadband service up two service tiers without upgrading their video package. Conversely, customers can upgrade their video package one or two levels for five or ten dollars a month, respectively, without increasing their broadband speed.
"For some customers, broadband Internet speed is more important than a lot of TV options; for others, robust TV rules the household; and some want it all," said Mike Ritter, Verizon chief marketing officer for consumer and business services, in today's announcement. "Now our FiOS customers have more options for personalizing their Internet or TV services to satisfy all their needs."
The new pricing options give FiOS customers the ability to obtain 35 Mb/s symmetrical service in a bundle priced as low as $80 to $90 a month that include La Conexion or TV Prime HD video service, the most basic FiOS video offerings. Previously FiOS customers would have had to pay $110 a month to get the 35 Mb/s service with video—a package that includes the company's TV Ultimate HD video package.
Verizon's web page has a Bundle Builder link that customers can click on to upgrade the broadband or video portion of their bundled FiOS service. For a limited time, the carrier also is offering a ten dollar per month online discount on triple play bundles.
Verizon's new FiOS pricing options have come along just a month and a half after the carrier announced simplified DSL pricing.
Perhaps the new FiOS pricing scheme could be viewed as a hedge against customer erosion from over-the-top video offerings. As customers increasingly watch OTT video, their appetite for bandwidth is likely to increase while their desire to add traditional video channels decreases.
Verizon's response to OTT is likely to be more comprehensive than simply adjusting FiOS pricing, however. The company also is rumored to be dabbling with the idea of offering some sort of OTT offering of its own.