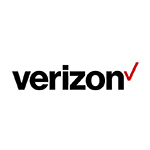 Building off its heavily promoted provision of 5G for Super Bowl LIV at the beginning of this month, Verizon has continued to target sports stadiums to showcase its technology.
The company announced today that its 5G ultra wideband network is now accessible in 24 professional football stadiums and indoor arenas primarily used for hockey and basketball games. The service is available in 17 NFL stadiums and seven indoor arenas; Verizon plans to continue to add sports and entertainment venues throughout 2020.
The company first ventured into the sports stadiums in September of last year, with the launch of Verizon 5G ultra wideband in 13 NFL stadiums on September 5, 2019. Followed by Lincoln Financial Field in Philadelphia on Dec. 13, the stadium in Cleveland on Dec. 23, the stadium in Buffalo on December 26, and at the stadium in Kansas City which was announced on January 30. The first four indoor arenas were announced in mid-October. Since then, the service has gone live in indoor stadiums in Buffalo, Philadelphia and Chicago.
Beyond those venues, today Verizon announced that it had partnered with NASCAR to modernize 12 NASCAR-owned racetracks and bring race fans, drivers and teams improved connectivity to enhance the at-track experience. As part of this agreement, Verizon will work with NASCAR to upgrade its in-venue wireless communications service, starting with delivering improved Wi-Fi service in 12 racetracks, over the next three years. The partnership designates Verizon as the official wireless telecommunications and 5G Mobility Partner of NASCAR, and the official at-track Wi-Fi partner of 12 NASCAR-owned racetracks.
"The thousands of fans attending NASCAR events across the country need reliable connectivity to share and send photos and videos of races in real-time, stay up-to-date on their favorite drivers, and connect with fellow fans inside and outside the track," said George Fischer, senior vice president, 5G Ecosystems and Alliances for Verizon Business Group, in a prepared statement.
"There's nothing like the thrill and excitement of attending a NASCAR race and now there are more ways than ever to capture and share that experience," said Craig Neeb, executive vice president and chief innovation officer, NASCAR, in a prepared statement. "Partnering with Verizon will offer fans the benefits of reliable in-venue connectivity as we usher in a new era for our sport."
Verizon isn't just targeting traditional sports. Last month, Telecompetitor reported that Verizon 5G Labs and Dignitas were working together to identify and develop ways the carrier's 5G ultra wideband could enhance participants' performance and interactions with fans.