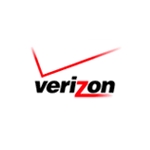 Verizon said Wednesday that it successfully tested a 100 Gbps switched Ethernet access link using a network interface device from Canoga Perkins. Previously the carrier had done "extensive testing in a lab," but "it was important to validate [this] in the field," said Vin Alesi, Verizon director of regional Ethernet product technology, in an interview.
Deployments of 100 Gbps Ethernet are becoming increasingly common in carrier backbone networks and even in some metro networks, but 100 Gbps speeds haven't been widely available as switched access links, if at all.
Verizon 100 Gbps Switched Ethernet Access Trial
Alesi said Verizon is seeing demand for 100 Gbps access links from enterprise and wholesale customers. The company sees cloud services, 4G LTE and collaboration services as key demand drivers.
The 100 Gbps NID trial connected a Cyrus One data center with a Verizon wire center, with a NID at each end separated by a distance of 4.6 miles. The access link was provisioned as an Ethernet virtual private line, Alesi explained. The connection was switched through a Verizon edge switch, said Alesi.
The trial was coordinated through Splice Communications, a Verizon wholesale customer, but Alesi said no Splice facilities were used in the trial. The connection to CyrusOne was via a user-to-network interface (UNI), Alesi explained. He added, though, that Verizon currently makes access links available through either a UNI or a network-to-network interface.
Alesi declined to offer a timeframe for when 100 Gbps switched Ethernet access links would be made available commercially. He noted, though, that Verizon likely will launch 100 Gbps wavelength access services prior to the 100 Gbps switched offering.