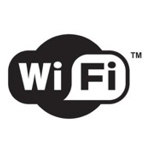 Developers are rethinking how they design Wi-Fi access points, as an announcement today from wireless manufacturer Xirrus illustrates. The company introduced an access point with a higher than usual number of radios built in, giving it increased capacity. The product also is supported by cloud infrastructure that provides accommodations needed in order to handle Internet of Things traffic.
While Wi-Fi access points available until now had no more than two radios, the new Xirrus access point has four, explained Bruce Miller, Xirrus vice president of product marketing, in an interview.
"You can replace two or four access points with one," he said. "You don't pull as much cable and it draws less power." Miller cited total cost of ownership savings of 10% to 50%.
Other manufacturers likely are working on similar products. Miller noted, though, that Xirrus had to do considerable development work to determine how to fit multiple radios together and keep them isolated from each other.
Wi-Fi For Internet of Things
As for the Internet of Things, Miller said a key challenge there is that, unlike human users, IoT devices don't have a web browser and cannot click to accept terms and conditions before logging on to a Wi-Fi network.
IoT devices "have to be able to get on without complicated connection" processes, said Miller, who referred to that desired easy connectivity as "headless onboarding."
Xirrus supports this capability through a cloud service that recognizes device types, Miller explained. Xirrus users "can isolate and individualize the experience so Internet of Things devices are handled specially," he said.