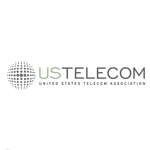 USTelecom, the association representing larger and smaller U.S. telcos, is asking the FCC to collect more information about special access pricing. Although the request at first might seem off-the-wall (what telco wants to report more data?), there are some extenuating circumstances here.
At issue is the special access pricing data that the FCC required larger incumbent and competitive network operators to file by year-end. The goal is to gauge whether sufficient competition exists to give incumbents more pricing flexibility.
The FCC in 2012 suspended previous commission action that gave the incumbents special access flexibility, arguing that there was insufficient evidence that the market was competitive enough to merit allowing incumbents to set their own prices on last-mile data links known as special access circuits that are sold to enterprise customers and to other network operators.
Later the commission adopted a special access Data Collection Order that required network operators to file data for two calendar years. But in a subsequent Reconsideration Order, the commission required only one year of data because the Office of Management and Budget refused to approve a two-year plan. The year for which network operators currently are required to submit data is 2013.
FCC Special Access Price Data
In an application for review filed with the FCC on October 24, USTelecom argues that one year of special access price data is not sufficient for the FCC to determine whether sufficient competition exists in that market.
"The single data point that was adopted for the data collection effort will leave the commission incapable of performing a multi-faceted market analysis or assessing adequately the impact of potential competition in the special access market," wrote USTelecom in the filing. "Thus, proceeding down the path charted by the bureau in its Reconsideration Order would leave the commission again without sufficient data necessary to analyze adequately the need for any new special access rules."
USTelecom quoted from the initial FCC order, which stated that two years of data was important in order to "observe and better understand how and why competition has evolved over time and, therefore, where competition exists."
For the FCC to impose pricing rules without sufficient data would be "the epitome of arbitrary and capricious agency action," USTelecom said, also arguing that the FCC over-stepped its authority in reducing the data collection period to a single year.
To remedy the situation, USTelecom argues that the FCC should consider requiring the submission of sample data from 2014 or in some other way ensure that data from two separate years can be collected and compared. The filing also states that USTelecom is not seeking to delay the submission of data, and that members are preparing filings.