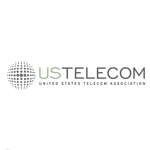 Incumbent carriers big and small could be relieved of certain tariff and other requirements as the result of a request for a declaratory petition filed today with the FCC by the trade association USTelecom.
In the 50+ page document, USTelecom asks the FCC to declare that the incumbent carriers are no longer "dominant" carriers. The dominant carrier designation entails certain obligations not required of competitive carriers and wireless carriers, including a requirement to file price tariffs 60 days in advance of when the new prices would come into effect.
"It reduces price competition and flexibility," said USTelecom Senior Vice President Jonathan Banks on a conference call with reporters this morning.
The dominant carrier designation originated in the 1980s when the FCC exempted emerging competitive carriers from some of these requirements, which dated back to the monopoly days. But on today's conference call and in today's filing USTelecom cited several figures supporting the association's argument that ILECs are no longer dominant.
As of the end of 2012, 40% of U.S. households will be wireless-only, said Banks, and another 28% will take landline service from a competitive carrier, typically a cable company. "Dominant carriers with 32% of households are not dominant any longer," said Banks.
In the executive summary included in today's filing, USTelecom argues that "the continued failure to adjust outdated regulatory models to reflect the rapidly changing communications landscape is inhibiting the transition to all-IP networks."
Asked about this, Banks said that if dominant carriers "want to change over to IP they may have to file with the FCC to get approval to withdraw or change services.
"There are long time periods associated with that and it becomes out of the hands of the companies and affects planning."
Today's filing contains a wide range of data supporting USTelecom's view, including:
ILEC switched access minutes of use have dropped by more than 70%
The number of consumers choosing to retain ILEC PSTN connectivity continues to decline by more than 10% a year
Even among those households where wireline phones are still present, nearly one of every six American homes (16%) received all or almost all calls on wireless
Banks said eliminating dominant carrier status for ILECs would not remove some other obligations, including carrier of last resort obligations or common carrier obligations.
He also noted that he believes the FCC will be receptive to USTelecom's request.