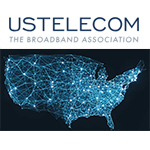 Early data from USTelecom's broadband mapping pilot in Missouri and Virginia indicates the new methodology is working and is "superior to other [mapping] proposals,"  according to a communication the company sent to the Federal Communications Commission (FCC). The US Telecom broadband map pilot is an effort aimed at better defining where there are gaps in rural broadband coverage. According to US Telecom, the national map can be fixed for $10-12 million versus $350 million previously allocated for what US Telecom says is flawed broadband mapping methodology.
USTelecom didn't specify where the $350 million figure came from, but the organization likely was referring to funding allocated for individual states 10 years ago for broadband mapping through the broadband stimulus program.
As we have reported, numerous parties have argued that the National Broadband Map overestimates broadband availability because it relies on Form 477 data submitted by service providers.  The problem with that data is that it considers an entire census block to have broadband available to it even if only a single household has service available.
The USTelecom Broadband Mapping initiative relies on new digital resources, databases and crowdsourcing platforms, combined with existing provider service address information, to improve understanding of unserved/served areas.
In addition to USTelecom, ITTA and WISPA, the Broadband Mapping Initiative includes input from AT&T, CenturyLink, Chariton Valley, Consolidated, Frontier, Riverstreet, TDS, Verizon and Windstream.
This mapping solution is designed to revolutionize broadband mapping capability in the U.S. without delaying existing FCC broadband deployment objectives or timing, US Telecom said. The organization expects to report pilot results to the FCC as early as July and estimates it will bring a national broadband map to market in the third quarter of next year.
USTelecom said it provided the FCC with "strong evidence that the fabric approach is yielding very accurate and granular information about the actual location of serviceable locations." The company added that the creation of a national broadband map is not "theoretical." It is "realistic and necessary" to ensure that policymakers have an accurate map of where rural broadband consumers are located.
Joan Engebretson contributed information to this report.