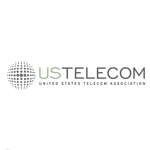 USTelecom argues its case against special access regulation in a three-piece set of white papers issued late last week. USTelecom represents incumbent telecom carriers, including the nation's largest telcos AT&T, Verizon and CenturyLink.
The move comes at a time when the FCC is considering whether to relax or increase its oversight over pricing for special access circuits – TDM links that provide "last mile" connectivity between a carrier's core network and a business customer location, cellsite or other location. These connections are often sold on a wholesale basis to competitive carriers, who argue that prices are too high.
Opposing Special Access Regulation
Coming in at a combined total of 45 pages, each of the USTelecom white papers focuses on a different area:
"The Broadband Economy is Thriving" argues that "price-regulating the networks that support the broadband Internet economy is unnecessary when competitive market forces are capable of ensuring affordable service to consumers." To support this view, USTelecom notes that the U.S. ranked third among OECD countries in average annual telecom capital investment per capita and has seen steep increases in wired and wireless broadband connections. The authors also argue that traditional special access services are "inadequate to provide the bandwidth and other features that business customers increasingly demand" and that "the market is moving, instead, toward Metro Ethernet services."
"The Competitive Business Broadband Marketplace" documents cable company success in building out network infrastructure and in making substantial inroads into the business and backhaul markets. The paper quotes a Wall Street analyst who noted that "the telco's business services revenues dropped like a stone during the Great Recession, and have continued to bleed in the years since" due to "two primary factors: the transition to lower-priced [IP]-based services and away from higher-priced copper based services, and the inroads made by cable and alternative fiber providers." The authors also note that consolidation has given rise to several major CLECs – Level3, Windstream and Zayo – that have been making substantial investment in competitive infrastructure.
"The FCC Should Not Pick Winners and Losers" argues that "with competition rising and the prices that customers pay falling, there is no need for new or additional regulation of this thriving marketplace." The authors also note that the FCC's mission "is to protect competition, not individual competitors or particular business models." The paper cautions that if the FCC imposes stricter oversight of the special access market, competitors will have less incentive to invest. The authors point to the example of the U.K., where fewer than 50% of households have access to a cable network – a scenario the authors attribute, at least in part, to incumbent pricing regulation they say discourages cableco network investment.
Moving Forward
In making its decision about special access regulation, the FCC will draw upon volumes of special access price data that it collected from incumbent and competitive carriers. The competitive carriers argue that special access pricing has increased in areas where the services have been deregulated. They also argue that in many areas, special access circuits from the incumbent carrier are the only option for connecting certain locations where it is not economical for the competitive carrier to build network facilities.
A limited number of people have seen the special access price data that the FCC collected on a confidential basis, and moving forward we may see stakeholders offering various interpretations of that data – although some stakeholders have been confused by the FCC's instructions on what can and cannot be revealed publicly about the data.