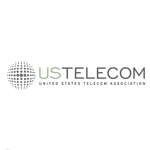 Broadband investment rebounded in 2017, according to a new research study from USTelecom. Expenditures last year were $76.3 billion, up from $74.8 billion for 2016. In the report, USTelecom credited positive consumer and innovation policies and a pro-growth regulatory environment for the gains.
Any gain in broadband investment has a far-reaching impact, US Telecom added, pointing out that the industry is one of the most capital-intensive in the country, with more than $1.6 trillion in investments since 1996.
Until last year, however, there had been a two-year decline, with annual broadband capital expenditures dropping from $78 billion in 2014 to $74.8 billion in 2016, which USTelecom blamed on common carrier regulatory classification (Title II) regulations from the Federal Communications Commission (FCC). USTelecom credited some recent government actions, including the Restoring Internet Freedom Order, the tech transition order and tax reform for the new gain in broadband investments.
USTelecom's broadband investment report reflects capital investment by wireline, wireless and cable broadband providers, including certain independent competitive providers whose data was not available when USTelecom issued a preliminary analysis in July.
The organization says that maintaining a regulatory environment that optimizes investment, encourages growth and prioritizes equitable treatment among all players will remain critically important in a sound 21st-century broadband policy.