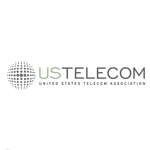 The US Telecom Association late last week filed a petition asking the FCC to eliminate certain requirements for incumbent telecom carriers, which the USTA says are outdated and no longer relevant.
"These regulations apply solely to incumbent telecommunications carriers, even though incumbents now provide voice service to less than half of American households," the USTA states in its filing.
"Relief from these outdated rules will allow providers to focus on offering consumers the latest services," argued Glenn Reynolds of the USTA in a USTA blog post.
In the 100-page filing, the USTA argues that the FCC not only has the authority to eliminate the outdated requirements but that it has the duty to do so. Citing Section 10 of the 1996 Telecommunications Act, the USTA says the FCC is required to forbear from enforcing regulatory requirements if it determines that : "(1) enforcement of the provision or regulation is not necessary to ensure that the telecommunications carrier's charges or practices are just, reasonable, and nondiscriminatory; (2) enforcement of the provision or regulation is not necessary to protect consumers; and (3) forbearance from applying such provision or regulation is consistent with the public interest."
According to the USTA, its recommendations meet all of these criteria.
Many of the requirements that the USTA wants to see ended apply only to the nation's largest price cap carriers. But some also would impact smaller rate of return carriers.
Here is a full list of the requirements the USTA would like to see ended or relaxed:
Equal access scripting requirements advising new customers of long-distance options
Bell operating company network architecture and comparably efficient interconnection requirements and structural separation rule and the legacy all-carrier Computer Inquiry Rule
Cost assignment rules
Part 32 Uniform System of Accounts
Property record rules
Portions of Part 42 recordkeeping requirements
ARMIS Report 43-01
Annual revenue and total communications plant reporting requirement
Rules governing notices of network changes
Service discontinuance approval requirements
Traffic damage claim rules
Structural separation requirements for Independent ILECs
Rules governing extension of unsecured credit for interstate and foreign communications services to candidates for federal office
Cash Working Capital Allowance requirements
Rules governing furnishing of facilities to foreign governments for international communications
Rules governing recording of telephone conversations with telephone companies
Prepaid calling card reporting requirements