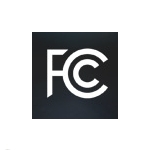 The FCC has created what it is calling a "USF strike force" that will be "dedicated to combatting waste, fraud and abuse" in the Universal Service Fund. Neither the move nor its timing are surprising, considering that the commission is counting on freeing up USF funding through stricter enforcement and using those funds to finance new initiatives such as the plan to bring Wi-Fi to the nation's schools adopted Friday.
The USF Strike Force
The USF strike force will be headed up by Loyaan Egal, who formerly served as a senior assistant U.S. attorney in the fraud and public corruption section of the U.S. Attorney's Office for the District of Columbia.
According to a press release issued today, the USF strike force will investigate violations of the Communications Act, FCC rules and other laws bearing on USF programs and contributions. The strike force will work with the FCC's Office of the Inspector General, the U.S. Department of Justice and other law enforcement agencies to prosecute unlawful conduct.
The Universal Service program is actually comprised of four separate programs, as the FCC took care to mention in today's release. These programs include:
The Connect America and high-cost funds that covers some of the costs of deploying communications services in rural areas that are expensive to serve
The low-income Lifeline fund which pays some of a low-income customer's phone bill
The e-rate program, which pays some of the costs of communication services for public schools and libraries nationwide
The rural health care program, which pays some communication costs for rural healthcare organizations
The FCC already has been investigating the low-income Lifeline fund and has made some indictments and proposed some forfeitures.