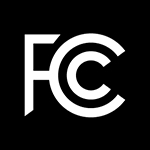 The FCC is considering prohibiting network operators receiving Universal Service Fund (USF) support from using equipment from companies deemed to pose a national security threat. The commission is seeking feedback on how prohibited USF equipment would be identified, said senior FCC officials on a call with reporters this morning.
Possibilities include complying with funding restrictions already imposed by other federal agencies, the officials noted. The Department of Defense is already prohibited from using certain telecom equipment from Chinese companies Huawei and ZTE, they said. Depending on how threat-posing companies are determined, another company whose products could be prohibited is Russia-based Kaspersky Labs, officials noted.
Prohibited USF Equipment
The proposal about prohibited USF equipment takes the form of a notice of proposed rulemaking (NPRM) that the commission will vote on in April. Companies that already have deployed prohibited equipment would not have to pull it out of their networks, but the commission is seeking input on whether any restrictions should apply to upgrades to that equipment, officials told reporters.
In a statement, FCC Chairman Ajit Pai pointed to "hidden 'back doors' to our networks in routers, switches – and virtually any other type of telecommunications equipment" which he said "can provide an avenue for hostile governments to inject viruses, launch denial-of-service attacks, steal data and more."
Noting that the money in the USF comes from fees paid by U.S. citizens, Pai said "I believe that the FCC has the responsibility to ensure that this money is not spent on equipment or services that post a threat to national security."
Concerns about Chinese companies possibly being able to spy on the U.S. using equipment installed in carrier networks first arose several years ago, which dissuaded major U.S. carriers from using equipment from companies such as Huawei. However, some smaller carriers have deployed equipment from those companies, and in general, smaller companies rely to a large extent on USF high-cost funding. Huawei and ZTE argue that they comply with U.S. telecom equipment requirements and Huawei has argued that concerns about its equipment were raised by competitors in an effort to keep the company out of the U.S. market.
The proposed USF equipment prohibitions would apply to carriers receiving money from any portion of the fund, including the high-cost program, the e-rate schools and libraries program, the low-income Lifeline program and the rural healthcare program.
A draft of the NPRM about prohibited USF equipment is expected to be made public tomorrow.