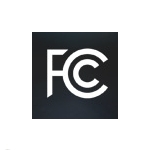 The low-income Universal Service Fund Lifeline program is on tap for reform. The FCC plans to vote later this month on USF Lifeline reforms that would change program rules to allow funding recipients to use the money toward mobile or fixed voice or broadband service or a combination of voice and data. Currently the program covers only fixed and mobile voice.
The proposal does not call for changing the monthly $9.25 that Lifeline will pay per eligible household but instead expands the services for which the money can be used. On a conference call with reporters today, senior FCC officials said their hope is that service providers will create affordable offers for the Lifeline market that include both voice and data service.
The proposed reforms, spearheaded by FCC Chairman Tom Wheeler and FCC Commissioner Mignon Clyburn, aim to expand the base of service providers that can receive Lifeline funding and to shift responsibility for approving recipients from the service providers to the federal government.
The FCC would be responsible for determining a service provider's eligibility – a responsibility that some states currently claim – thereby eliminating the need for service providers to get approvals on a state-by-state basis. The Universal Service Administrative Company (USAC) would be responsible for architecting a National Eligibility Verifier database, which would include eligible households, including those qualifying for other federal aid programs. Programs that will feed into the database are SNAP, SSI, Medicaid, Veteran's Pension and Tribal programs.
The budget for the Lifeline program will be set at $2.25 billion, which matches the size of the fund several years ago and which would cover costs for approximately half of eligible recipients, according to senior FCC officials. The current fund size is $1.5 billion, with approximately 32% of eligible recipients drawing funding, the officials said. Currently more than 13 million households draw Lifeline funding. The maximum number would be in the 18 million household range.
USF Lifeline Reforms: Speed Targets
The proposed USF Lifeline reforms call for a minimum data rate for fixed service of 10 Mbps downstream and 1 Mbps upstream – a target that matches the one set for the Connect America Fund. The minimum fixed broadband usage allowance would be 150 gigabytes (GB).
The minimum data allotment for mobile service initially would be 500 megabytes (MB) per month, increasing to 2 GB per month by the end of 2018. 3G data rates are the minimum speed supported.
According to a fact sheet provided to reporters, other details of the proposed reforms include:
Wireless voice service would have to support unlimited minutes beginning December 1, 2016.
Voice-only mobile service will be supported through the end of 2019, when wireless providers would also be required to include broadband. But household-level support for voice-only service would drop below $9.25 beginning on December 1, 2017.
Promoting Lifeline-supported mobile devices with Wi-Fi functionality (the fact sheet doesn't explain what the word "promoting" means in this context, but the goal is to enable multiple users in a home to share the connection, including those with Wi-Fi only devices).
A mid-2019 program review is required