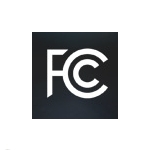 The difference between a cap and a budget or whether there is a difference – and which if either has been applied to the newly reformed low-income Lifeline program – was a hot topic at yesterday's FCC meeting, where the USF Lifeline reforms were adopted. In a three-two partisan vote, the FCC voted to allow formerly voice-focused Lifeline funding of $9.25 per recipient per month to be used for broadband and/or voice service.
As part of the USF Lifeline reforms, the FCC adopted what a press release refers to as a "budget" of $2.25 billion annually for the program – a number previously outlined by FCC Chairman Tom Wheeler in early March. But according to Republican FCC Commissioner Michael O'Rielly (who along with fellow FCC Commissioner Ajit Pai voted against the order) the use of the word "budget" is inappropriate.
"How a real budget works," O'Rielly said, is that "a number is set and when [spending] approaches that number you act affirmatively to increase [it] or you decrease [spending]." Of all the programs that fall under the Universal Service system, he said, "Lifeline is the only program that doesn't operate that way."
Instead, he said, "If the FCC does nothing, spending blows through the magic number."
According to the FCC press release, the order has a "budget mechanism to limit Lifeline cost to ratepayers." But O'Rielly said the soonest such a mechanism could be implemented is 2019.
High-Profile Dispute
The issue was a particularly contentious one because Pai and O'Rielly said they had negotiated with Democratic Commissioner Mignon Clyburn and reached a compromise on the budget/ cap issue that they were prepared to support with the understanding that Clyburn represented the other two Democratic commissioners, including Wheeler. But that compromise was derailed by Wheeler at the last minute, the Republicans said.
As the commission factions faced off over the budget issue, the meeting initially was delayed 90 minutes, then another 90 minutes, then 30 more minutes.
O'Rielly's take on the day's events: "Irreparable harm [was done] to our ability to engage moving forward."
Wheeler's take: "Sometimes the process doesn't lead to consensus." Wheeler thanked Clyburn for her efforts to negotiate with Pai and O'Rielly to "exhaust all avenues and to guide us to a conclusion."
FCC officials told reporters last month that the $2.25 billion targeted annually for the Lifeline program would cover costs for approximately half of eligible recipients, shedding light on why the Democrats were reluctant to cap the program budget. According to the officials, approximately one third of eligible recipients currently receive Lifeline funding.
USF Lifeline Reforms Summary
Other aspects of USF Lifeline reforms adopted today were essentially what Wheeler previewed in March:
National Eligibility Verifier database will be responsible for determining eligible subscribers, shifting responsibility from service providers
Fixed broadband speed should match what a substantial majority of consumers receive (currently 10 Mbps downstream/ 1 Mbps upstream)
Monthly fixed broadband usage allowance of 150 GB (to be updated moving forward)
Minimum standards for mobile broadband service starting at 500 MB per month of 3G data by December 1, 2016, rising to 2 GB per month by the end of 2018
Promotes the use of wireless devices with Wi-Fi capability as a means of enabling low-income users to connect to public Wi-Fi hotspots
Broadband Privacy NPRM Adopted
Also at today's meeting, the FCC adopted a notice of proposed rulemaking that would put rules in place aimed at protecting the privacy of broadband customer data.
Details about the NPRM as outlined by FCC officials today were essentially the same three-tier approach that Wheeler outlined in March. Some broadband providers and broadband provider associations have argued that the proposed rules are overly strict and that it wouldn't fair to apply the rules only to broadband providers and not to content and application providers.