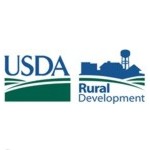 The Community Connect broadband grant program administered by the Rural Utilities Service could have a broader impact on local communities as the result of proposed changes to the program.
Traditionally that program has provided grants for small scale broadband network projects that also include two public computer terminals and wireless computer connectivity in communities that cannot get broadband today.
Under proposed changes, funding recipients would be able to use their 15% matching funds toward the operating costs of broadband projects – something they can't do today—and would be able to use grant funds for larger geographic areas rather than for a single community. In addition, the application process would be streamlined and funding applications would be prioritized based on a variety of factors including:
•    Service provided to communities in persistent poverty counties
•    Service provided to communities in out-migration communities
•    The rurality of the proposed funded service area
•    The speed of service provided by the project
•    Service to substantially underserved trust areas
•    Services provided to persons with disabilities
•    Any other socio-economic factors that may be described in the notice of funding availability to differentiate and rank applications
Traditionally the Community Connect program has used a more simple rating system which, according to the USDA, sometimes disqualified projects that may have been prime funding candidates.
"Fast, reliable, affordable broadband is essential for rural communities," said Agriculture Under-Secretary for Rural Development Dallas Tonsager, in an announcement of the proposed changes. "It helps businesses remain competitive in the national and global marketplace, and it helps residents have access to the same goods and services as people in metropolitan areas."
Recent recipients of Community Connect grants include MTPCS in Louisiana and Pennsylvania and Scott County Telephone Co-operative in Virginia.
Stakeholders have until January 15, 2013 to submit comments about the proposed changes to the Community Connect program.