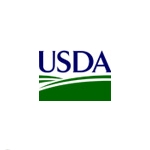 The U.S. Department of Agriculture said today that it has awarded $190.5 million in broadband grants and loans to 19 communications service providers for projects in 25 states.
The USDA makes low-interest loans to rural telephone companies through the Telecommunications Infrastructure Loan program, which was initially established to support construction of and upgrades to voice networks, but which now requires those networks to also support broadband. Grants are made through the Community Connect Grant program, which is open to competitive and incumbent service providers and specifically targets broadband network construction.
The majority of funding announced today — $174.4 million — was in the form of loans, which went to 11 rural telcos for fiber-to-the-premises networks. Grants totaling $13.7 million were awarded to eight companies. Several of these projects also involve FTTP, but some wireless Internet projects also were funded.
 USDA Broadband Loan and Grant Recipients
The largest loan announced today was $29.7 million to Twin Lakes Telephone Cooperative in Tennessee. The smallest loan was $5 million to Atlas Telephone Company in Oklahoma.
The largest Community Connect grant announced today was $3 million for Scott Telephone Cooperative in Virginia. The smallest grant was $470,000 to Valiant Telephone Company in Oklahoma.
Some readers may be surprised by the number of loans announced today. Some recent USDA telecom loan announcements have included only two or three companies – a trend that appeared to be triggered by uncertainty about the future of the Universal Service program that helps cover some of the costs of providing telecom services to high-cost rural areas.
Regulators have taken steps aimed at reducing that uncertainty by, for example, eliminating an unpopular funding cap based on quantile regression analysis – and perhaps those moves are beginning to have an impact.
A full list of USDA broadband loan and grant recipients announced today is available at this link.