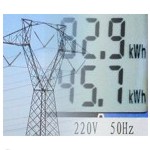 The U.S. Department of Agriculture awarded $43.7 million in funding for rural smart grid projects. The USDA smart grid funding was part of a broader announcement of a total of $398.5 million to improve rural electric service in 13 states. The funding came in the form of low-interest loans.
The USDA smart grid funding could be good news for rural broadband providers, as smart grid projects rely on advanced communications infrastructure and rather than build that infrastructure themselves, some electric companies partner with broadband providers for that purpose. In some cases, this can help build a business case for fiber deployment to support broadband services in areas where it previously was not economically feasible.
At least one rural electric company in the latest group of funding recipients has partnered previously with a small rural broadband provider.  Mille Lacs Energy Cooperative partnered with Consolidated Telephone Company on a previous buildout.
The need to deploy communications infrastructure to support the smart grid also is spurring some rural electric cooperatives to become broadband service providers themselves. One company that has taken this approach is North Arkansas Electric Cooperative, which will receive $21 million through the USDA in the latest funding round.
Rural electric companies were among the biggest winners of funding in the recent Connect America Fund CAF II auction. That auction awarded funding to build broadband in areas where that service is not available today. Winners were those who offered to deploy service at the lowest level of support. Rural electric companies may have been able to be some of the lowest bidders because they have existing poles and other infrastructure they can leverage and they have a long time horizon for when they expect a payback.
USDA Smart Grid Funding
Overall USDA smart grid funding announced this week will go toward 18 projects in 13 states. All but one or two projects involve the smart grid, usually in combination with an additional investment in power lines.
Rural electric companies that won USDA smart grid funding in this week's announcement include:
San Miguel Power Association (CO)
Morgan County Rural Electric Association (CO)
Marshall County REMC (IN)
Mille Lacs Energy Cooperative (MN)
Red River Valley Cooperative Power Association (MN)
Federated Rural Electric Association (MN)
Grundy Electric Cooperative (MO)
Sierra Electric Cooperative (NM)
Union EMC (NC)
North Western Electric Cooperative (OH)
Cotton Electric Cooperative (OK)
Broad River Electric Cooperative (SC)
Fairfield Electric Cooperative (SC)
Bartlett Electric Cooperative (TX)
Victoria Electric Cooperative (TX)
Southside Electric Cooperative (VA)
Details can be found on this chart listing the winners.