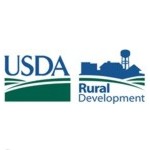 The U.S. Dept. of Agriculture has awarded $192 million in loans to rural telecompetitors for projects that will deliver broadband services to rural customers across eight states. The loans are part of a total $690 million of telecommunications investment the USDA will make in fiscal 2011 and are in addition to broadband funding the USDA's Rural Utilities Service (RUS) has awarded for projects under the broadband stimulus program, according to a press release.
The largest project in this round of RUS loans will go to 3 Rivers Telephone Cooperative of Montana for $70 million. 3 Rivers will use the loan to fund the installation of almost 1,700 miles of buried cable, construct buildings, and install electronics to upgrade 10 exchanges. This project will extend broadband to approximately 4,700 households, 500 businesses, and 82 anchor institutions.
"A significant portion of America still does not have adequate broadband for job and economic development activities," U.S. Secretary of Agriculture Tom Vilsack said. "Working with our partners, including cooperatives and the telecommunications industry, USDA delivers broadband to rural areas, creating jobs and providing critical financial, educational and health care services. We've made a good start, but it is clear that the work of the Obama Administration and USDA is far from done."
Administered by the RUS, the loans are being made through the USDA's Telecommunications Infrastructure Loan Program.
Following is a complete list of approved loans and recipients:
Farmers Mutual Telephone Company, Iowa: $18,205,000
IAMO Telephone Company, Iowa and Missouri: $14,972,000
Wilson Telephone Company, Inc., Kansas: $14,312,000
3 Rivers Telephone Cooperative, Inc., Montana: $70,000,000
Molalla Telephone Company, Oregon: $22,500,000
Coleman County Telephone Cooperative, Inc., Texas: $22,540,000
Western Wahkiakum County Telephone Company, Washington: $12,708,000
Baldwin Telecom, Inc., Wisconsin: $16,716,000