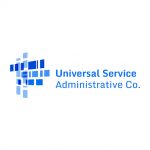 The Universal Service Administrative Company (USAC) is considering an upgrade to the high cost broadband portal (HCBP). The organization wants to add a higher level of automation to the management of data submitted by carriers that receive Universal Service Fund (USF) money to help cover the cost of providing service in rural areas that are costly to serve.
USAC is charged with disbursing Universal Service funding to service providers in conformance with FCC directives and confirming that providers meet buildout and service requirements.
In a seven-page request for information (RFI), USAC cautions that "this is not a solicitation for products and/or services and this inquiry will not result in an award or contract." Instead, USAC wants to gather information to help in the preparation of a future request for proposal.
As USAC explains in the RFI, carriers receiving high cost USF support are required to enter data into the high cost broadband portal to show where they have deployed broadband using USF funding, along with performance data for a random sample of customers served over those network facilities. The USAC high-cost verification team then reviews evidence submitted by the providers to confirm that the providers are meeting buildout requirements and providing the required quality of experience.
That verification process is cumbersome and is expected to become more challenging in the future, as plans for the upcoming 5G Fund would require USAC to ensure the accuracy of providers' 5G coverage maps in conformance with radio frequency standards.
"Throughout the verification process, the verifications team exchanges messages with carriers, requesting supporting documentation that is both structured and unstructured in nature," the RFI explains. "The team then reaches a decision regarding qualifying broadband deployment at a given location (single geo-coordinate) or a coverage area. . . To complete the verification, USAC must manage varying procedures and personnel, undergo multiple layers of manual reviews, meet project timelines, assess the status of a given review, and provide feedback to team members to ensure projects stay both accurate and on time."
A similarly cumbersome process applies to USAC's review of carrier-submitted test data showing the quality of service they are delivering.
USAC High Cost Broadband Portal Upgrade
As the RFI explains, USAC has "a project on its radar" to replace most manual processes via a verification case management system comprised of the HCBP, a verification workflow tool and external user interfaces.
"The purpose of the RFI is to gather information from U.S.-based companies that have an established record of accomplishment of cost-effectively automating manual, repetitive and rule-based processes using Robotic Process Automations (RPAs)," the RFI explains.
The RFI goes on to detail the information that USAC wants to receive, including potential benefits of the HCBP upgrade, details about how the automated verification system would work, and cost structure of the solution.
Vendor responses are due August 28 and are expected to be followed by vendor demonstrations on September 1 and 2.
The USAC high-cost broadband portal upgrade RFI, officially known as the Robotic Process Automation RFI, can be found at this link.