US Ignite has awarded grants to seven communities under Project OVERCOME, a $2.7 million effort designed to bring broadband to unconnected communities via novel solutions.
The U.S. National Science Foundation (NSF) conceived of the initiative and is providing $2.25 million in funding. Schmidt Futures, a strategic partner, is adding another $450,000.
In selecting the grant winners, a US Ignite panel reviewed projects with input from municipal, research experts, ensuring a diversity of people would be served. So the winning proposals represent a variety of rural and urban environments, demographic characteristics, geographic regions, housing types, local and industry collaborations and technical approaches.
"The pandemic has made clear just how critical broadband connectivity is to our livelihoods," said Sethuraman Panchanathan, in a prepared statement. "While there is no single solution for closing the digital divide, we must bring communities, technologists and social scientists together to pursue multiple novel approaches for expanding broadband access for all."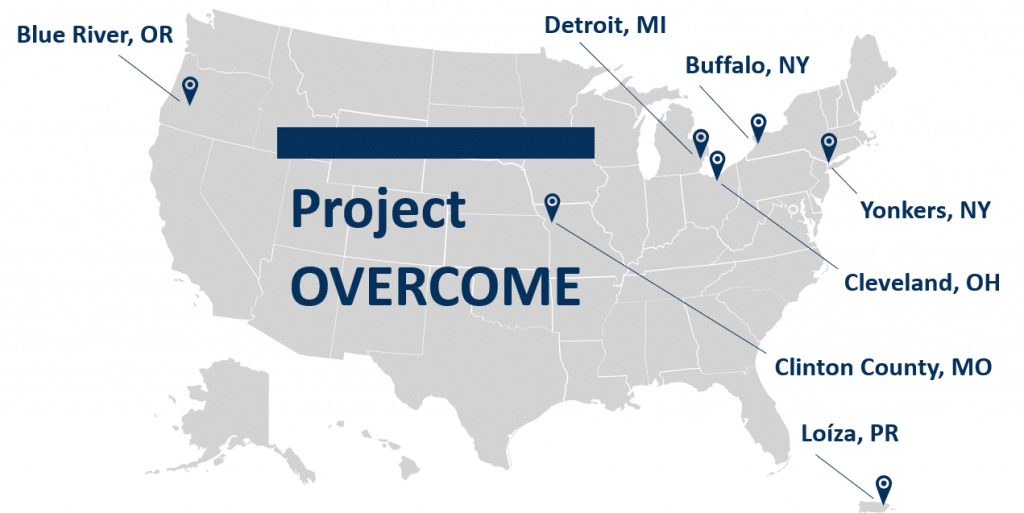 Winning the US Ignite OVERCOME grants were:
DigitalC – Cleveland, Ohio, which will provide internet service to an underserved and historically Black neighborhood through a combination of fiber and millimeter wave technologies.
Missouri University of Science and Technology – Clinton County, Mo., which will deploy RF over Fiber (RFoF) using intelligent routing and multiple last-mile wireless technologies
The Westchester County Association – Yonkers, N.Y., which will develop a CBRS network in a digital opportunity zone.
Onward Eugene – Blue River, Ore., is developing a wireless link to rural McKenzie Valley combined with new fiber, a pilot CBRS education network, and new incentives to attract further private broadband investment.
Allied Media Projects – Detroit, Mich, which is developing a combination of fiber and fixed wireless
Libraries Without Borders – Loiza, Puerto Rico, which is building a wireless mesh network deployed to three community centers
University at Buffalo, N.Y. with a project to deliver internet service via CBRS to the historic and under-resourced Fruit Belt neighborhood near the Buffalo Niagara Medical Campus
"Connecting the country with broadband is the central infrastructure challenge of our day. Now more than ever, we need connections that reach all and help us work, learn, be informed, enlightened, and entertained," said Jessica Rosenworcel, Federal Communications Commission acting chairwoman, in a prepared statement.
"We were immensely gratified by the quality of proposals we received," said Joe Kochan, US Ignite CEO, in a prepared statement. "It's a challenge to combine creative technology solutions with a strong partnership and community engagement strategies. Yet we found proposers exceeded our expectations in both criteria, and we are delighted to announce not only a stellar lineup of winning projects, but also one that reflects a strong mix of environments, demographics, housing types, and geographic regions. We couldn't be more pleased with the results and what comes next for these communities."
USIgnite initially announced Project OVERCOME last year.