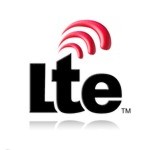 Chicago-based wireless telecompetitor U.S. Cellular will launch 4G LTE services and devices in partnership with King Street Wireless across two dozen markets in time for the holiday season. U.S. Cellular is the wireless subsidiary of Telephone & Data Systems.
US Cellular joins several telecompetitors who have outlined 4G LTE plans including Verizon Wireless, Metro PCS, Cellular South and several rural carriers, among others. Availability of 4G LTE devices is considered a critical factor if the cellular industry's 4G LTE broadband wireless technology is to be deemed a success, according to analysts at ABI Research.
U.S. Cellular's initial rollout includes cities in Iowa, Maine, North Carolina, Oklahoma, Texas and Wisconsin. Some of U.S. Cellular's leading markets, including Milwaukee, Madison and Racine in Wisconsin, Des Moines, Cedar Rapids and Davenport in Iowa, Portland and Bangor, Maine, and Greenville, N.C. are part of the initial roll out.
"With 4G LTE, our customers will have faster connections to the people, information and entertainment that enhance their lives and help them stay organized," said Mary N. Dillon, U.S. Cellular president and CEO. "In addition to our line-up of cutting-edge devices, customers who switch to U.S. Cellular get unique benefits like faster phone upgrades without continuously signing contracts, and join the happiest customers in wireless."
The telecompetitor plans to introduce a portfolio of 4G-enabled devices during the first phase of its 4G LTE deployment and will continue to expand it through 2012.