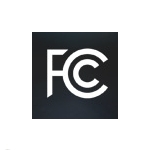 Weighing in at 750 pages, the Universal Service and inter-carrier compensation reform order from the FCC was made public on Friday. The commission issued a fairly detailed executive summary in late October when the order was adopted— and in large part, the final order essentially just adds more detail to what was outlined in the executive summary. But after an initial review, I did find a few elements in the order that had not been previously announced.
A New 6/1.5 Mbps Broadband Target
Perhaps the biggest surprise is that the FCC plans to increase its 4 Mbps downstream- 1 Mbps upstream minimum broadband target speed in Year 5—at least in some portions of price cap territories. The higher target speed would be 6 Mbps downstream- 1.5 Mbps upstream "to a number of supported locations to be determined in the [cost] model development process," the FCC said.
Also by Year 5, broadband Universal Service recipients would be expected to have met the 4/1 Mbps speed target throughout all price cap service areas. By Year 3, recipients in price cap areas will be expected to have brought 4/1 Mbps service to at least 85% of their service area.
In its order, the FCC stopped short of specifying any target higher than 4/1 Mbps for rate of return areas. The commission also did not establish the Year 3 or Year 5 construction targets that it did for price cap areas. Instead, the FCC wrote, "At this time we do not adopt intermediate build-out milestones or increased speed requirements for future years, but we expect [rate of return] carriers will deploy scalable broadband to their communities and will monitor their progress in doing so, including through the annual reports they will be required to submit."
The targeted increase in the minimum broadband speed for price cap areas may have been made in response to comments submitted by a group of legislators, who in October urged the FCC to consider targeting Universal Service support to anchor institutions.  In the order, the FCC notes that "We expect that [service providers] will likely offer broadband at greater speeds to community anchor institutions in rural and high cost areas, although we do not set requirements at this time as . . . community anchor institutions are typically located in or near small towns and more inhabited areas of rural America." The FCC also said it would require broadband Universal Service recipients to identify and report on community anchor institutions that newly gain access to fixed broadband service as a result of Universal Service support.
Some Details Deferred in NPRM
Perhaps it's not surprising that the FCC declined to specify a date for rate of return carriers to deliver 6/1.5 Mbps service to certain locations, considering that the commission has deferred resolving other key details about Universal Service support for rate of return areas. Here, too, the FCC seems to have been influenced by last-minute entreaties from stakeholders—specifically state regulators and a group of small rural telcos that did not agree with what formal rural carrier associations had proposed.
We get a hint of this amid the 100-plus pages of the Universal Service reform order that are devoted to a notice of proposed rulemaking that aims to tackle a number of open issues, including how Universal Service support for rate of return carriers should be administered. In the NPRM, the FCC touches on several elements of reforms proposed by the rural carrier associations that were most contentious—including a plan to lower small rural carriers' rate of return from 11.25% to 10%. While the dissenting rural carriers argued that 10% was too low, the State Members of the Federal-State Joint Board proposed that the rate be reduced further to 8.5%.
While seeking comment on this issue as part of the NPRM process, the FCC leaves little doubt how it feels about the issue. "We find compelling evidence that our presently applied interstate rate-of-return, 11.25%, is no longer reflective of the cost of capital," wrote the FCC in the NPRM. "We believe updating the rate of return is necessary for rate-of-return carriers to both attract capital on reasonable terms in today's markets and encourage economically sound network investments."
Latency and Capacity Requirements
In addition to the 4/1 Mbps minimum speed target, the FCC also imposed two other important requirements on supported broadband services. These include a latency requirement and a capacity requirement.
For its latency requirement, the FCC said that service providers must offer "sufficiently low latency to enable use of real-time applications such as VoIP." The commission went on to note that its broadband measurement test results indicate that most terrestrial wireline technologies can reliably provide latency of less than 100 milliseconds.
As for capacity, the FCC stopped short of prohibiting usage caps for supported broadband services, whether fixed or mobile. But the order does require that recipients of funding for fixed broadband services (which represent the majority of the program), "must allow usage at levels comparable to residential terrestrial fixed broadband service in urban areas."
Part two of this post, outlines the Connect America Fund impact on inter-carrier compensation and VoIP.