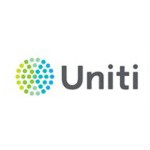 Uniti Group, the company that operates a telecom real estate investment trust (REIT), is set to gain another sale leaseback customer through a complex deal that also will put Uniti Group's Midwest fiber business in the hands of Macquarie Infrastructure Partners, a long-term infrastructure investment fund. In connection with the Uniti Macquarie deal, Macquarie will acquire Bluebird Network, a regional fiber network also operating in the Midwest. The plan also calls for Uniti Group to purchase Bluebird's existing fiber holdings, which will be leased back to Macquarie/Bluebird. Current Bluebird management will manage both the Bluebird network and the Uniti Midwest network.
As Bill DiTullio, manager of financial planning and analysis at Uniti Group, explained in an email to Telecompetitor, "Macquarie Infrastructure Partners has agreed to purchase the business operations of Uniti Fiber's Midwest network. Uniti is retaining ownership of the fiber assets in the Midwest and leasing them to MIP."
Uniti Macquarie Deal
Uniti, initially known as Communications Sales & Leasing, was spun out of Windstream in 2015 to hold Windstream's fiber and copper network infrastructure and lease it back to Windstream – a move that brought cash to Windstream and created tax advantages for Uniti. Subsequently, Uniti has purchased other companies and assets, including fiber network operator PEG Bandwidth. The PEG purchase included assets that couldn't be put into a REIT, which gave rise to a separate unit within Uniti. The assets that Macquarie will purchase and that Bluebird will operate are comprised, in large part, of the former PEG business, with Uniti retaining the REIT-able copper and fiber assets and leasing them to Macquarie.
Bluebird Network was established through a 2011 merger of Missouri Network Alliance, a statewide network owned by more than a dozen independent telcos, and Bluebird Media, a company that won a broadband stimulus grant to build a middle mile network in the area. The combined entity is 50% owned by the telcos and 50% owned by Bluebird Media, explained Bluebird Network CEO Michael Morey, in a phone interview with Telecompetitor. The Bluebird network currently covers portions of Missouri, Kansas, Illinois and Oklahoma.
Statewide and regional fiber networks are commonly owned by groups of independent telcos, who save considerable money by operating their own facilities to connect to long-distance networks and the internet in comparison with purchasing connectivity from another carrier.
"We intend to continue our strong relationships in the future," Morey said of Bluebird's current owners.
The telco owners originally established Missouri Network Alliance in 1999 and that investment "paid off handsomely," Morey said, adding "there comes a point in time when it makes sense to reap the rewards of that investment."
Uniti is acquiring Bluebird's fiber and copper assets for $319 million, according to a Uniti press release. Uniti will receive an upfront cash payment of approximately $37 million from Macquarie for the Midwest operations, which includes related prepaid rent. The value of Macquarie's Bluebird purchase was not disclosed.
Additional information about the transactions can also be found in this Bluebird Network press release.
After the initial deal with Windstream, Uniti did not see another sale-leaseback deal for more than two years, but that has changed. In 2018, the company inked several sale-leaseback deals, including with TelePacific and CableSouth.