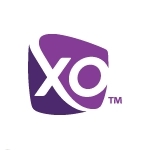 The productivity of more than 9 in 10 employees (93%) increased when they used unified communications (UC) tools, according to market research conducted by IDG for XO Communications. Among UC offerings, presence detection and multi-channel contact centers had the most direct positive impact on employees' productivity.
Making use of multi-channel contact centers helps reduce the average time needed for customer service personnel to resolve problems. Presence detection enables users to identify who they can contact and the best means of reaching them, XO explains in a press release.
UC tools include instant messaging (IM), Web conferencing and document sharing services. The majority of end-users surveyed said their employers provide the UC tools mentioned above.
A smaller number said they have access to other UCC tools, including mobile clients, presence detection, click-t0-call, visual voice mail, multi-channel contact centers, ¨follow me¨voice service and the ability to transfer calls in process between mobile and desktop devices.
The study results were published in CIO/Network World by IDG. Entitled ¨Realizing the Untapped Potential of Unified Communications,¨ the white paper also revealed that nearly 6 in 10 respondents said that Web conferencing and video-conferencing helped improve collaboration.
Unified Communications Study
Deployed among nearly 3 of 4 organizations covered in the study, IM tools are the most widely deployed of UC offerings. Seven of ten survey respondents said they make use of IM during the course of their daily work.
In contrast, more than half of respondents said they can make use of video-conferencing services, yet the tendency is to use it less than once a week.
Other UC tools are more lightly deployed but used frequently, XO and IDG found. Fewer than 4 in 10 respondents (37 percent) said their companies had a presence management tool but of those, 8 in 10 said they used the tool on a daily basis. Similarly, less than 1 in 5 organizations (18 percent) had deployed a ¨follow me¨ voice service, yet nearly half of employees who have that capability (45 percent) said they used it daily.
Providing UC systems is one of XO's principal business lines. As such, management ¨believes in the importance of understanding the benefits of implementing UC technology solutions in the workplace," SVP Jake Heinz, SVP marketing and product at XO, was quoted as saying. "The study results helps businesses with assessing the benefits of implementing various UC tools available to their workforce."
Despite frequent use of some UC capabilities, one-quarter (24 percent) of respondents said they had not received adequate training in the use of UC tools and systems. Furthermore, fewer than 1 in 3 rated their UC tools as excellent or very good. More than one-third rated them as satisfactory or poor.
This either means that companies are making use of the wrong UC tools, and/or they're not providing the training end-users need to get real value out of them. Addressing this, XO introduced a UCS training course late last year.
In addition, organizations could extend the use of video-conferencing tools, for example, to control travel costs while continuing to maintain face-to-face contact with clients and off-site employees, XO suggested. Video-conferencing could also be used for recruiting, training and other functions that require extensive communications among employees in different locations, the UC tools and systems provider added.