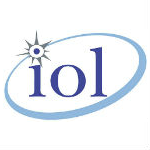 The University of New Hampshire InterOperability Laboratory announced this week that it has expanded UNH-IOL  Wi-Fi testing capabilities through the acquisition of test and measurement equipment from octoScope.
UNH-IOL is an important organization in the testing and certification of Wi-Fi equipment, and the organization says that such efforts are growing in importance. "It's clear that capacity demand driven by rapidly expanding mobility use and high-data broadband services, such as video streaming, is greatly impacting networks and creating operational challenges for service providers vested in differentiating their offerings based upon best-in-class performance," said UNH-IOL Senior Engineer Lincoln Lavoie in a press release.
"The UNH-IOL understands the importance of providing controlled, repeatable testing and measurement procedures based on actual Wi-Fi usage, and has invested in equipment purchases needed to provide a comprehensive testbed that helps assure quality of service for wireless customers."
The release also points to two reasons that the expansion of the testbed is important. On one hand, ISPs often are blamed for poor Wi-Fi performance. Consumers generally don't understand – and don't care – that Wi-Fi often is not directly under the control of ISPs. Thus, the incorporation of strong Wi-Fi testing capabilities is important. The other reason is simply that new and faster forms of Wi-Fi, such as IEEE 802.11ac, make it important for test bed organizations to keep pace.
octoScope's website says that it was founded in 2006 and provides a product called the octoBox, which is a wireless testbed for research and development, quality assurance and production testing of 2G, 3G, 4G and 802.11 devices and systems. The company supplies products to chipset and equipment manufacturers, labs and broadband operators.