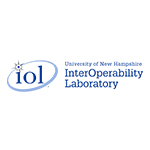 UNH-IOL (University of New Hampshire Interoperability Laboratory) announced the launch of its Internet of Things (IoT) IP Testing Services, which among other things will test products wanting to use the IPv6 Ready IoT brand, which will launch in Spring 2017.
Developers will be able to have the performance and interoperability of their IoT devices and equipment tested and proven in UNH-IOL's IoT IP Testing Services' lab, a multi-million dollar test bed with custom designed IP testing services and a staff of networking experts with more than 60 years of collective experience in IPv6 protocols and testing, UNH-IOL touts in a news release.
"As the world becomes increasingly connected and demand for IoT devices grows, companies are facing the challenge of how best to ensure interoperability, functionality, and security, while maximizing quality of experience for customers," UNH-IOL senior executive, Software and IP Networking Timothy Winters was quoted as saying. "The UNH-IOL IoT IP Testing Services provide a competitive advantage by enabling emerging IoT companies to validate their devices through trusted, third-party interoperability testing."
A wide and deep range of computing and telecom companies are likely to find value in independent, third-party IoT interoperability testing labs as deployment of network connectivity and computing capabilities are embedded in an expanding range of devices and equipment used throughout economies and society.
IPv6 Ready IoT
The IPv6 Forum is creating the IPv6 Ready IoT designation to provide buyers and suppliers a quick and ready way to assure that IP-based IoT devices and equipment offered in commercial markets were built in compliance to an industry association standard and would be able to operate up to specs when integrated into IoT networks along with those from other vendors.
More specifically, IPv6 Ready testing for IoT will validate basic IPv6 functionality, addressing privacy and DNS services. Extensible, future versions will be able to address security request for comments (RFCs), such as data transport layer security (DTLS), Lightweight IKEv2 and the Simple Certificate Enrollment Protocol (SCEP).
"Ensuring IoT devices operate correctly in different settings is essential for IoT manufacturers to meet new customer demand," said David Blaine, lead software engineer for Hayward Industries.
"From TVs to game consoles to thermostats, there is an influx of consumer-based IoT products already reaching the marketplace. With access to extensive test beds at the UNH-IOL, manufacturers can ensure their products function as designed in the environments in which they will be deployed."