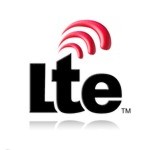 The wireless industry's 4G LTE (Long Term Evolution) standard for mobile broadband is building up steam. Twenty-six service providers have launched LTE-FDD (Frequency Division Duplex) network, while 237 have started investing in LTE networks, according to the Global Mobile Suppliers Association (GSA).
Three U.S. carriers – AT&T, Verizon and MetroPCS – will account for the majority of LTE connections globally by year-end, however. The U.S.' forecasted 7 million LTE connections by year-end 2011 will make up 47% of worldwide LTE subscriptions, while forecast 2011 U.S. sales of LTE smartphones will account for 71% of the worldwide total, according to a Pyramid Research update.
Healthy, growing demand for mobile broadband services will enable the telecompetitors to recoup their capital spending investments quickly. By way of analyzing this, Pyramid offers a comparison between Verizon's LTE investment program and that of Japan's NTT DoCoMo, both of which were launched in December, 2010.
Turns out that Verizon's rolling out LTE more aggressively than NTT DoCoMo. "Although Verizon's LTE network will cover 60% of the population by year end, because the operator is pulling in so much revenue, capex only represented 14.7% of revenue over the past four quarters.
"By comparison, NTT Docomo will cover a mere 20% of the Japanese population with LTE by March 2012, even though capex represented a larger 15.8% of revenue in the year ending March 2011," according to Pyramid research analyst Emily Smith.
In addition, Verizon introduced its first LTE handset, the HTC Thunderbolt, in March, and now has five models on the market. NTT DoCoMo's first LTE handset isn't expected until early next year.
The situation is the same when Pyramid compared Verizon's LTE expansion with those of other telecompetitors overseas, including South Korea's SK Telecom. Hence, Verizon has the wherewithal to move its LTE expansion forward much faster than its peers in other countries, which forms the basis for Pyramid's forecast.