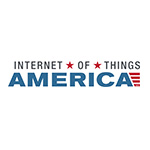 U.S. Cellular next month plans to launch several smart agriculture services in partnership with Internet of Things America, a company that specializes in agricultural IoT, said U.S. Cellular Director of Emerging Product and Services Management Scott Scheuber in an interview with Telecompetitor. U.S. Cellular IoT connectivity will support the offering, which will be cloud-based, Scheuber explained.
Initial services will include asset tracking and tank monitoring but eventually may branch into precision agriculture and livestock management.
"Eventually we will get more into that side," Scheuber said
The connectivity that U.S. Cellular will supply for the services will not use traditional IoT protocols such as Cat 1, Cat M1 (also known as LTE-M) or NB-IoT. Instead, the services will rely on CDMA and LTE connectivity, in some cases extended via LoRa, a relatively low-bandwidth wireless technology that works in unlicensed spectrum and, according to Scheuber, offers range comparable with cellular service.
A typical deployment might use U.S. Cellular CDMA or LTE connectivity to a gateway, which will communicate with smart sensors using LoRa.
U.S. Cellular IoT Smart Agriculture
Scheuber noted that U.S. Cellular has offered IoT connectivity for several years and has had a self-serve option for those services since 2017. In addition, he noted that the company has tested LTE-M technology and is testing NB-IoT and results of these tests "will inform future deployments."
Some U.S. Cellular IoT smart agriculture customers may purchase cellular connectivity bundled with cloud services from U.S. Cellular, while others will see two separate charges. Which option is used will be determined on a case-by-case basis, Scheuber said. But in either case, billing for cellular and cloud capability will be through U.S. Cellular.
As Scheuber noted, U.S. Cellular provides coverage in rural areas where "many others don't." The decision to offer smart agriculture connectivity would seem to be a smart way for U.S. Cellular to boost revenues from customers in those areas.
The partnership would seem to be a smart one for Internet of Things America as well, as it provides a marketing channel that would be more difficult for that company to establish on its own.  Not surprisingly, the Internet of Things America webpage indicates that the company is looking to establish more partnerships with rural wireless carriers.
Another wireless carrier that serves rural areas and has begun to pursue agricultural IoT opportunities is C Spire. That company just last week announced a precision agriculture IoT trial in its home state of Mississippi.
Additional information about the U.S. Cellular/ Internet of Things America partnership can be found in this press release.
Updated