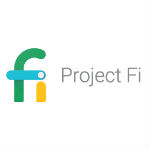 The underlying network of the nation's 5th largest wireless carrier will become available for Project Fi, the Google MVNO that aims to disrupt the mobile carrier industry. U.S. Cellular joins T-Mobile and Sprint as underlying carriers for the Google MVNO project.
Project Fi, first launched in April 2015, provides a hybrid WiFi-Cellular platform that utilizes the best signal possible at any given moment to complete calls and offer mobile broadband. There are 'seamless' handoffs between WiFi and cellular networks for calls as subscribers move between networks. By adding U.S. Cellular, Project Fi gets access to more capacity, particularly in more rural and small town markets.
"U.S. Cellular, one of the top mobile networks in the U.S., offers service in 23 states with 4G LTE coverage for more than 99% of their subscribers, both urban and rural," says Evan Jacobs, Product Manager, Project Fi in a blog post announcing the partnership. "With the addition of a third network, Project Fi now gives you more coverage and speed, helping you stay connected wherever you are."
Project Fi offers a disruptive pricing model that starts at $20/month for unlimited talk and text, with an additional $10/month for every gigabyte of data used. Subscribers who opt for 2 GB would be charged $20, 3 GB for $30 and so on. Any unused data gets a credit for the next month. That data usage includes international roaming in 120 countries in addition to the U.S.
The major downside with Project Fi is phone availability, which is currently restricted to a couple Google Nexus platform phones, including the Nexus 6P.
"Your Fi device recognizes when your connection is weak and adjusts in real time," says Jacobs. "By accessing multiple cellular networks, Fi users have a connection nearly 99% of the time, and spend about 95% of cellular time on LTE — which will improve even further with the addition of U.S. Cellular."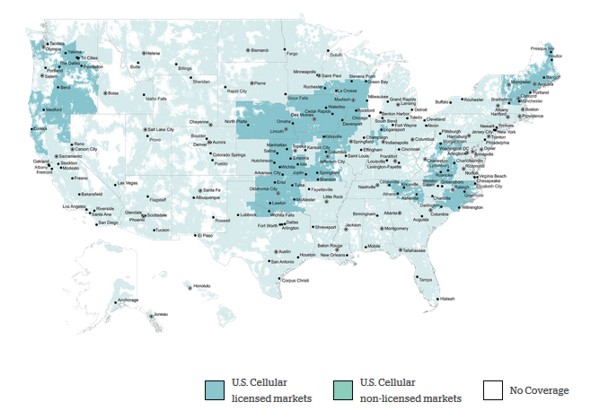 By including U.S. Cellular, Project Fi extends its reach, particularly into smaller and more rural Midwest markets where U.S. Cellular has 4G LTE coverage. Wireless and wireline service providers who have a decent U.S. Cellular network presence in their community – say hello to your new Google MVNO competitor. U.S. Cellular will be added to Project Fi over the "..coming weeks," according to Jacobs.