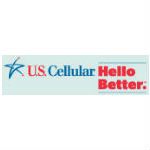 Verizon Wireless continues to move up the food chain with its A- and B-block license sales, announcing yesterday that it has sold an A-block license covering Oklahoma City and 31 Oklahoma counties to U.S. Cellular.
U.S. Cellular is the largest carrier yet to purchase some of the spectrum that Verizon Wireless agreed to sell as a condition of FCC approval of its purchase of AWS-1 spectrum from several of the nation's largest cable companies.
Previous purchasers were smaller carriers, including including Colorado Valley Communications, ClearTalk, Panhandle Telephone Cooperative, and Nortex.
The smaller carriers, which primarily serve Tier 2 and 3 markets, have said they plan to use the spectrum purchased from Verizon for fixed broadband service. For carriers such as these, fixed wireless could be an excellent alternative for bringing broadband to areas that cannot get it or can only get lower-speed DSL.
U.S. Cellular did not respond to an inquiry from Telecompetitor asking whether it planned to offer fixed or mobile service.
A large amount of Verizon's A- and B-block spectrum – including some in major cities –is still available for purchase.