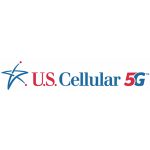 U.S. Cellular said today that it has achieved speeds exceeding 100 Mbps over distances as great as five kilometers (just over three miles) using 5G fixed wireless deployed in the millimeter wave spectrum band.
Fixed wireless is typically deployed in rural areas lacking fast wireline broadband options, but 5G millimeter wave fixed wireless wasn't viewed as a good candidate for rural deployments, even though millimeter wave spectrum supports the fastest wireless speeds, because range was expected to be limited in comparison with lower-frequency spectrum bands.
The U.S. Cellular data call occurred in Janesville, Wisconsin and used technology from Ericsson and Qualcomm supporting extended-range 5G NR. According to a press release, "the milestone was achieved by applying extended-range software to commercial Ericsson hardware – including AIR5121 and Baseband 6630 – and a 5G CPE device powered by the Snapdragon X55 5G Modem-RF System with the Qualcomm QTM527 mmWave antenna module."
Qualcomm and Ericsson made a similar announcement recently involving an Australian carrier that achieved 3.8-kilometer range using extended range 5G NR, but according to a Qualcomm blog post, U.S. Cellular's data call was "the farthest-ever connection of over 5 km with speeds exceeding 100 Mbps on a commercial network."
While we've grown accustomed to hearing 5G performance claims and 5G "firsts" from the three largest U.S. carriers – AT&T, Verizon and T-Mobile – U.S. Cellular until now had largely remained on the sidelines on that playing field.
5G Millimeter Wave Fixed Wireless
The news about 100 Mbps speeds over a distance of three miles using 5G millimeter wave fixed wireless is good news for service providers that have millimeter wave spectrum holdings that they are likely to use for fixed wireless – and there are quite a few such providers. U.S. Cellular and Windstream both were big winners in recent millimeter wave auctions, and many smaller carriers won at least a few licenses.
As the Qualcomm blog post notes, the U.S. Cellular news means that providers that already have mobile network infrastructure may be able to use it for 5G fixed wireless deployments, minimizing the investment required to support service.
According to Qualcomm, the QTM527 the mmWave antenna module is critical to extending range. The module relies on a range of technologies including a phased antenna array that can be configured to support up to 64 dual polarization antenna elements, along with beam forming, beam steering, beam tracking and up to 2×2 MIMO in both downlink and uplink.
"The QTM527 is currently sampling to customers, and the first high-power mmWave CPE devices are expected to arrive in the first half of 2020," Qualcomm said.