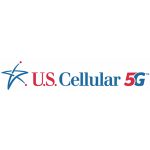 U.S. Cellular 5G service will launch in parts of 11 states during the balance of the year. The carrier says that services are coming to "select areas" of California, Maine, Maryland, New Hampshire, North Carolina, Oklahoma, Oregon, Texas, Virginia, Washington and West Virginia. Earlier this year, the carrier launched services in parts of Iowa and Wisconsin.
The company says that this is the second phase of its multiyear expansion that uses lower-frequency 600 MHz spectrum. This spectrum offers lower speeds but much broader range and coverage than high-frequency mmWave-based approaches.
"We are excited to deliver 5G technology to our customers in more areas as we continue with our multi-year expansion plan," Michael S. Irizarry, executive vice president and chief technology officer of U.S. Cellular, said in a press release. "We are on a path to modernize our network using the same exacting standards that helped us earn a #1 ranking in the North Central Region in the J.D. Power 2020 Wireless Network Quality Performance Study this July."
The press release also highlighted the devices that will be offered for use with U.S. Cellular 5G service. The company is offering phones including the Samsung Galaxy S20 and Galaxy A71 5G and the LG V60 ThinQ 5G. On the equipment front, U.S. Cellular is working with Ericsson, Nokia and Samsung for enhancements to its mmWave and 5G New Radio (NR) initiatives.
The T-Mobile/Sprint merger makes U.S. Cellular the fourth-largest wireless operator in the United States. Earlier this week, U.S. Cellular said that it is working with Ericsson and Nokia to build out its 5G service using millimeter wave spectrum in the 24 GHz, 28 GHz and 39 GHz mmWave bands. Mobile and fixed service in those bands is expected to launch next year.